Antonio Banderas and Penélope Cruz star in Pedro Almodóvar's acclaimed new film
Sedona AZ (December 11, 2019) – The Sedona International Film Festival is proud to present the Northern Arizona premiere of Pedro Almodóvar's acclaimed new film "Pain and Glory" Dec. 20-26 at the Mary D. Fisher Theatre.
"Pain and Glory" stars Antonio Banderas and Penélope Cruz. Banderas won the Best Actor Award at the Cannes Film Festival for his role in the film. Critics and audiences are raving about the film, and there is early award's season buzz for the film, cast and director Pedro Almodóvar.
"Pain and Glory" tells of a series of reencounters experienced by Salvador Mallo (Antonio Banderas), a film director in his physical decline. Some of them in the flesh, others remembered: his childhood in the 60s, when he emigrated with his parents to a village in Valencia in search of prosperity, the first desire, his first adult love in the Madrid of the 80s, the pain of the breakup of that love while it was still alive and intense, writing as the only therapy to forget the unforgettable, the early discovery of cinema, and the void, the infinite void created by the incapacity to keep on making films.
"Pain and Glory" talks about creation, about the difficulty of separating it from one's own life and about the passions that give it meaning and hope. In recovering his past, Salvador finds the urgent need to recount it, and in that need he also finds his salvation.
"Pedro Almodóvar at his best. 'Pain and Glory' reveals Almodóvar forging dazzling new paths." — Kenneth Turan, Los Angeles Times
"Ranks right up there with Almodóvar's greatest! Haunting images that take your breath away. Antonio Banderas in the performance of his career. This is acting of the highest order, sublime in every detail." — Peter Travers, Rolling Stone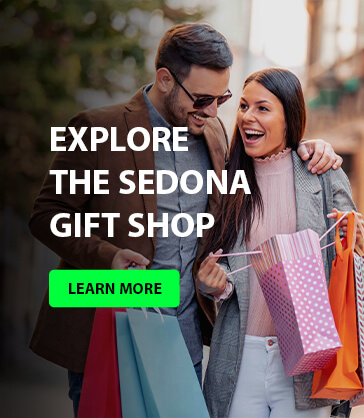 "Almodóvar at the peak of his powers! Gorgeously crafted." — Time Out
"A wonderful Penélope Cruz." — Pete Hammond, Deadline
"It's a gift; the kind of quiet glory worth waiting a few decades for." — Leah Greenblatt, Entertainment Weekly
"Everything about 'Pain and Glory' is awake and alive." — Stephanie Zacharek, Time
"Pain and Glory" will be shown at the Mary D. Fisher Theatre Dec. 20-26. Showtimes will be 4 p.m. on Friday and Saturday, Dec. 20 and 21; and 7 p.m. on Sunday, Monday and Thursday, Dec. 22, 23 and 26.
Tickets are $12, or $9 for Film Festival members. For tickets and more information, please call 928-282-1177. Both the theatre and film festival office are located at 2030 W. Hwy. 89A, in West Sedona. For more information, visit: www.SedonaFilmFestival.org.