Women adventure film shorts featured in world-wide festival making Sedona stop
Sedona AZ (March 16, 2020) – UPDATE: The Sedona International Film Festival has made the sad decision to close temporarily due to the pandemic threat, out of safety and health concerns for patrons.
###
Sedona AZ (March 16, 2020) – The Sedona International Film Festival is proud to join theaters around the world for a special premiere of "No Man's Land Film Festival" on Wednesday, March 25 at 4 and 7 p.m. at the Mary D. Fisher Theatre.
"No Man's Land Film Festival" is an international adventure film festival that exists to empower creatives and athletes in the world of adventure film and photography. The organization operates under three guiding principles: Discipline, Commitment and Community. It represents a vast network of dreamers who roam the world in pursuit of the radical and with the unrelenting goal to undefine feminine.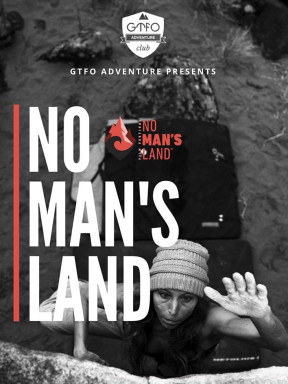 "No Man's Land Film Festival" (NMLFF) has reached audiences in nearly every US state and has breached international borders with events ranging from Canada to Australia. Through human collaboration, "No Man's Land" strives to implement and inspire change in the outdoor, sport and film industries, while cultivating a deep interest in exploring the vastness of the planet from a woman's point of view. The NMLFF mission transcends the films presented, acting as a platform for powerful and progressive movement in the outdoor industry.
Short films featured in the 2020 "No Man's Land Film Festival" tour lineup include:
Footsteps
In a small boxing gym in Louisiana, two generations of female boxers reveal how the sport changed their lives.
Mi Mamá
Skydiver, runner, climber and cardiac nurse Nadia Mercado credits her mother, an immigrant from Quisqueya (now the Dominican Republic and Haiti), with her love of the outdoors. Thirty-seven years ago, her mother traveled to Arches National Park and dreamed of returning with her children. Together, the two return to explore their own connection, and the familial bond through nature.
Dream Job
A comedy documentary about a girl working in the ski industry who decides to become one of the stars, "Dream Job" begs the question: they go up, they go down, how hard can it be? The film follows comedian Katie Burrell through "days in the life" with three of the industry's biggest names: Leah Evans, founder of Girls Do Ski, Christina Lustenberger, ex-Olympian and big mountain skier, and Diny Harrison, the first fully certified female guide in North America. Needless to say, Katie finds out how hard it really can be.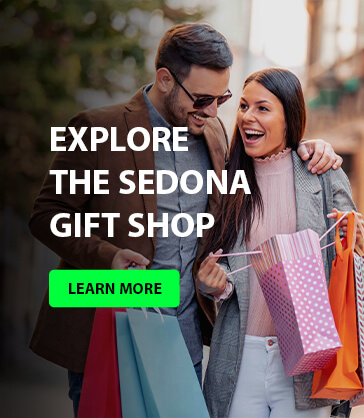 The Litas
This is a film about Gevin Fax, the oldest member of the women motorcycle collective, The Litas. Growing up in Los Angeles as an African American lesbian in the 1960s, Gevin found that the world wasn't always forgiving. She started riding dirt bikes at the age of twelve which distanced her even further from the other kids. Though it was because of her love for riding that gifted her peace of mind; it was her meditation, her medicine, her way to escape all of the other noise. Now, because of The Litas, she shares her love for the road with thousands of women all over the world.
Chasing The Sublime
Why do we put ourselves into the path of discomfort and risk? What drives us to get too cold and too tired, to battle with fear, in the name of adventure? Follow the originators of The Outdoor Swimming Society, 'swim twins' Kate Rew and Kari Furre, in this hauntingly beautiful look at the physicality of cold water swimming in the UK, as two friends set out to chase the sublime.
Bekoji 100
"Bekoji 100" explores the stories of Desta and Zabu, two adolescent female runners from Bekoji, Ethiopia who are supported by the Girls Gotta Run Foundation (GGRF). As they embark on completing the first-ever 100-mile, ultra-relay race across Ethiopia alongside international runners and their GGRF teammates, they share their athletic ambitions and the trials they face as young women in their society.
Speak To Me Softly
Experience fear and emotion alongside climber Jenny Abegg as she ascends a route while fighting the self-criticism and doubt from that little voice we all have in the back of our heads.
The Adventure Itinerary
Katherine is dedicating her life to harnessing adventure as a means of protecting and conserving the marine environment, to inspiring everyone to step beyond their doorstep through adventure to fall in love with the beauty and wonder of nature and through this love, to be inspired to take action to protect our wonderful planet.
Surf Girls Jamaica
"Surf Girls Jamaica" focuses on Imani Wilmot, an inspirational Jamaican surfer who uses the sport as a means of transforming the tough lives of the women around her, in Kingston and surrounding areas. Imani has harnessed the power of surfing to empower these women through training camps which bring women together to learn the mindful art of riding waves. This develops self-motivation, entrepreneurial spirit, respect for the environment and a deep sense of community. Globally, Imani has taken it as her personal responsibility to empower women of color to have access to surfing and see a place for themselves within the global surf industry.
Life of Pie
It wasn't long ago that the small Colorado town of Fruita was solely a hub of agriculture and oil and gas development. But singletrack shredders and pizza chefs Jen Zeuner and her partner Anne Keller have helped to transform the high-desert town into a mountain biking hotspot with their Hot Tomato Café. It wasn't always easy — some residents of conservative Fruita weren't quite ready for their "lifestyle" at first. But the women's delicious East Coast-style pizza — and the love they put into making it — have made them indispensable members of the community and turned the Hot Tomato into the living room of the Grand Valley's outdoor recreation industry.
Where The Wild Things Keep Playing
An ode to the athlete who relishes in getting dirty, who chuckles after a long day in the mountains, effortlessly glides through the crystal-clear waves and most importantly, is unapologetic in pursuing their love of getting rowdy in adventures. Director Krystle Wright brings this next installment since the wild things never stopped playing.
"No Man's Land Film Festival" Sedona tour stop is made possible by generous grant support from the Arizona Community Foundation of Sedona.
"No Man's Land Film Festival" will show at the Mary D. Fisher Theatre on Wednesday, March 25 at 4 and 7 p.m. Tickets are $15 or $12.50 for Film Festival members. For tickets and more information, please call 928-282-1177. Both the theatre and film festival office are located at 2030 W. Hwy. 89A, in West Sedona. For more information, visit: www.SedonaFilmFestival.org.