Film Festival partners with Mental Health Coalition Verde Valley for special event
Sedona AZ (April 27, 2016) – The Sedona International Film Festival is proud to partner with the Mental Health Coalition Verde Valley to present the Northern Arizona premiere of the multiple award-winning film "No Letting Go" showing Thursday, May 5 at 4 and 7 p.m. at the Mary D. Fisher Theatre. The premiere is one of the kick-off events of Mental Health Month.
"No Letting Go" will have a community conversation after both screenings with Rose Boerner, President of NAMI (National Association of Mental Illness, Sedona) and Lisa Moore, both with family members who have struggled with mental illness and who will share their personal stories about the challenges of a diagnosis and proper care for loved ones.
What would you do to save your child? Based on a true story and adapted from "Illness", an award-winning short film, "No Letting Go" follows the journey of one family's struggle to understand and cope with the erratic behavior and emotional instability of their son, Tim. The family's world starts to unravel as they discover that their son's increasing fragility is due to mental illness.
Tim's painful, yet invisible, struggle to cope with everyday life takes its toll on his parents and the well-being of his brothers. Anger, resentment and conflict arise as Tim's parents desperately search for answers. As his symptoms become more and more debilitating, his parents are faced with painfully difficult choices that will change their lives forever.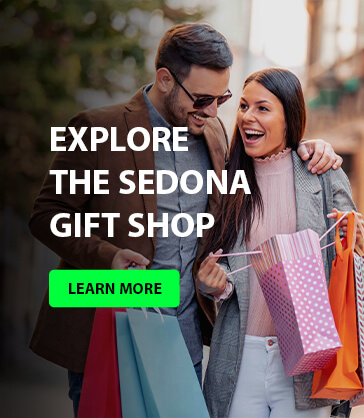 Tim's family must play an integral role in finding the help he desperately needs, but will it be too late? Will love, strength and courage prevail to reveal the resiliency of the human spirit?
"No Letting Go" is a powerful film that gives a voice to millions of families who suffer alone and in silence. This poignant film honestly depicts the potentially devastating impacts of mental health disorders, which affect one in five children in the United States every year. The pervasive stigma surrounding mental illness prevents people from seeking the help they need. Sharing stories using the power of film is an important step towards opening and erasing stigma.
"This films shines the deserving, dramatic, breathtaking light on mental illness," says actress and activist Kathy Najimy.
Janet Susin, president of the National Association of Mental Illness Queens/Nassau calls "No Letting Go" a "hopeful film that anyone can identify with who has had their life turned upside down by a personal tragedy and struggled to find answers."
The Mental Health Coalition Verde Valley is participating in May's National Mental Health Awareness Month with an extensive series of local programs to increase the awareness of and dialogue about mental illness. The theme for May is "Hope, Help and Healing", a month of stories, opportunities, experiences, learning, performances and film. Each week during the month has a special focus including youth and families the first week, post-traumatic stress disorder and trauma the second week, suicide and depression the third week and creativity and the healing process the last week. Each week during the month, on Thursday, a relevant film will be shown at the Mary D. Fisher Theatre in partnership with the Sedona Film Festival.
"No Letting Go" will show at the Mary D. Fisher Theatre on Thursday, May 5 at 4 and 7 p.m. Tickets are $12, or $9 for Film Festival members. For tickets and more information, please call 928-282-1177. Both the theatre and film festival office are located at 2030 W. Hwy. 89A, in West Sedona. For more information, visit: www.SedonaFilmFestival.org.