A documentary about the important things premieres at Mary D. Fisher Theatre
Sedona AZ (July 15, 2016) – The Sedona International Film Festival is proud to present a special premiere of "Minimalism: A Documentary About the Important Things" — showing one day only: Thursday, July 28 at 4 and 7 p.m. at the Mary D. Fisher Theatre.
Imagine a life with less: less stuff, less clutter, less stress, less debt, less discontent. A life with fewer distractions. Now imagine a life with more: more time, more meaningful relationships, more growth, more contribution, more contentment. A life of passion that is unencumbered by the trappings of the chaotic world around you. What you're imagining is an intentional life. Not a perfect life—not an easy life—but a simple life.
"Minimalism: A Documentary About the Important Things" — a feature-length documentary from the popular simple living duo The Minimalists — examines the many flavors of minimalism by taking the audience inside the lives of minimalists from all walks of life.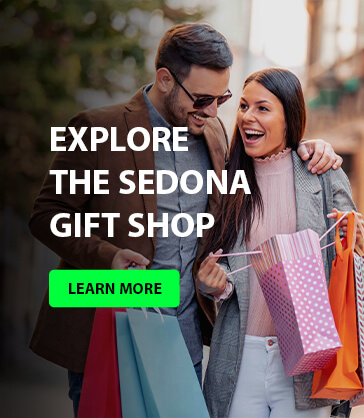 The Minimalists are Joshua Fields Millburn and Ryan Nicodemus. Josh and Ryan take us along on their road trip adventures as they stop in several US cities meeting and talking with people from all different walks of life, sharing their personal stories, and exploring this seemingly new ideology of Minimalism. Interwoven are interviews with the two men about how they went from stressed out, consumer-crazed corporate strivers to blissed out paragons of pared down living and dispensers of hugs.
The film cuts away to talk about applied minimalism and the global impact of consumer culture. There are interviews with the leading figures in the movement and various experts: Zen Habit's Leo Babauta, Becoming Minimalist's Joshua Becker, Rowdy Kitten's Tammy Strobel, neuroscientist/author Sam Harris, Colin Beavan, aka "No Impact Man", and many more. Each lends their experience of living a life as a minimalist, but also delve into topics related to "compulsory consumption" and the environmental, social and psychological wake that follows this behavior. Topics include architecture, tiny house living, fashion, meditation and neuroscience. If you weren't inclined toward a more minimal existence going into the movie, you probably will be at the end.
From minimalist architects, designers, and musicians, to businessmen, authors, and minimalist families, this film explores various recipes for how to live a more meaningful, deliberate life. Not a perfect life, not an easy life, but a simple one.
"Minimalism: A Documentary About the Important Things" will show at the Mary D. Fisher Theatre on Thursday, July 28 at 4 and 7 p.m. Tickets are $12, or $9 for Film Festival members. For tickets and more information, please call 928-282-1177. Both the theatre and film festival office are located at 2030 W. Hwy. 89A, in West Sedona. For more information, visit: www.SedonaFilmFestival.org.