Acclaimed new foreign films debut in Sedona at Mary D. Fisher Theatre
Sedona AZ (April 18, 2017) – The Sedona International Film Festival is proud to present the encore of "Frantz" (an award-winner from the recent festival) and the Northern Arizona premieres of "After the Storm" showing April 28-May 4 at the Mary D. Fisher Theatre.
FRANTZ
"Frantz" returns to Sedona by popular demand after winning the Directors' Choice Award for Best Foreign Film at the recent Sedona International Film Festival. It also received raved audience reviews and was the third highest rated film in the festival lineup by audience votes.
"Frantz" — by acclaimed director Francois Ozon — is a haunting tale of love and reconciliation begins in a small town in Germany in the immediate aftermath of World War I when a young woman mourning the death of her fiancé encounters a mysterious Frenchman laying flowers on her beloved's grave.
The film recalls the mourning period that follows great national tragedies as seen through the eyes of the war's "lost generation": Anna (21 year-old Paula Beer in a breakthrough performance), a bereft young German woman whose fiancé, Frantz, was killed during trench warfare, and Adrien (Pierre Niney), a French veteran of the war who shows up mysteriously in her town, placing flowers on Frantz's grave.
Adrien's presence is met with resistance by the small community still reeling from Germany's defeat, yet Anna gradually gets closer to the handsome and melancholy young man, as she learns of his deep friendship with Frantz, conjured up in evocative flashbacks.
What follows is a surprising exploration of how Ozon's characters wrestle with their conflicting feelings — survivor's guilt, anger at one's losses, the overriding desire for happiness despite everything that has come before, and the longing for sexual, romantic and familial attachments.
"Frantz" will be shown at the Mary D. Fisher Theatre April 28-May 4. Showtimes will be 4 p.m. on Friday and Saturday, April 28 and 29; and 7 p.m. on Wednesday and Thursday, May 3 and 4.
AFTER THE STORM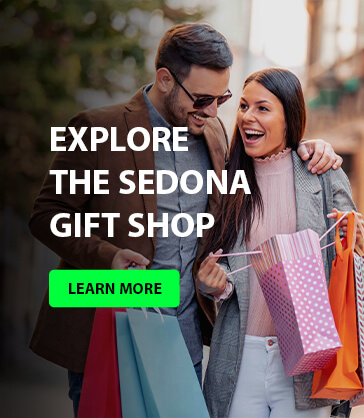 A passing typhoon presents an opportunity for a struggling novelist to reconcile with his mother, ex-wife and young son in "After the Storm".
Award-winning and critically acclaimed director Hirokazu Kore-eda returns with a powerful story of family ties remade, drawing more deeply than ever on his personal memories and experiences.
Dwelling on his past glory as a prize-winning author, Ryota (Hiroshi Abe) wastes the money he makes as a private detective on gambling and can barely pay his child support. After the death of his father, his aging mother Yoshiko (Kirin Kiki) and his beautiful ex-wife Kyoko (Yoko Maki) seem to be moving on with their lives.
Renewing contact with his initially distrusting family, Ryota struggles to take back control of his existence and to find a place in the life of his young son Shingo (Taiyo Yoshizawa) — until a stormy summer night offers them a chance to truly bond again.
"Warmly funny … beautifully acted by a great cast. It's a film that sticks with you." — Glenn Kenny, The New York Times
"Beautifully balanced … the filmmaking is so exquisite." — Deborah Young, The Hollywood Reporter
"Wonderful … endlessly endearing." — Suprateek Chatterjee, The Huffington Post
"After the Storm" will be shown at the Mary D. Fisher Theatre April 28-May 4. Showtimes will be 7 p.m. on Friday and Sunday, April 28 and 30; and 4 p.m. on Tuesday and Thursday, May 2 and 4.
Tickets are $12, or $9 for Film Festival members. For tickets and more information, please call 928-282-1177. Both the theatre and film festival office are located at 2030 W. Hwy. 89A, in West Sedona. For more information, visit: www.SedonaFilmFestival.org.