Cynthia Nixon stars in film about Emily Dickinson featured at Fisher Theatre
Sedona AZ (May 2, 2017) – The Sedona International Film Festival is proud to present the Sedona encore of "A Quiet Passion" — by acclaimed British Director Terence Davies and starring five-time Golden Globe nominee Cynthia Nixon and Keith Carradine — showing May 12-17 at the Mary D. Fisher Theatre.
"A Quiet Passion" recently premiered at the Sedona International Film Festival to rave reviews and top audience ratings. It is making a return to Sedona by popular demand.
Cynthia Nixon personifies the wit, intellectual independence, and pathos of 19th Century American poet Emily Dickinson in this masterful biographical drama — "A Quiet Passion" — from acclaimed director Terence Davies.
The great and singular poet Dickinson requires a one-of-a-kind filmmaker to tell the story of her life, and in Davies she has found a soulmate. Davies exquisitely evokes Dickinson's deep attachment to her close-knit family along with the manners, mores and spiritual convictions of her time that she struggled with and transcended in her poetry.
The film follows the poet from her rebellious college days to her increasingly reclusive life in the bosom of her family, eventually to her painful death.
As Dickinson, Cynthia Nixon gives a career-defining performance that captures the acerbic wit, ferocious independence and increasing bitterness of a woman whose genius went unrecognized in her lifetime.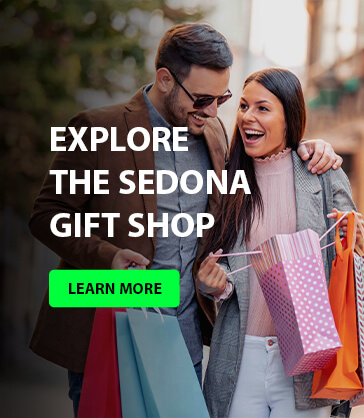 "A Quiet Passion" is a film of both scathing social satire and tragic grandeur.
"An absolute, drop-dead masterwork." — Richard Brody, The New Yorker
"One of the most unique and mesmerizing films of the year." — Jordan Hoffman, Vanity Fair
"A richly idiosyncratic portrait of Emily Dickinson played with steely wit and piercing vulnerability by Cynthia Nixon." — Justin Chang, Los Angeles Times
"A Quiet Passion" will be shown at the Mary D. Fisher Theatre May 12-17. Showtimes will be 4 and 7 p.m. on Friday, May 12; and 4 p.m. on Tuesday and Wednesday, May 16 and 17.
Tickets are $12, or $9 for Film Festival members. For tickets and more information, please call 928-282-1177. Both the theatre and film festival office are located at 2030 W. Hwy. 89A, in West Sedona. For more information, visit: www.SedonaFilmFestival.org.