Film Festival partners with Mental Health Coalition Verde Valley for special premiere
Sedona AZ (April 27, 2017) – The Sedona International Film Festival is proud to partner with the Mental Health Coalition Verde Valley to present the premiere of the award-winning film "Healing Voices" showing Monday, May 8 at 7 p.m. at the Mary D. Fisher Theatre. The premiere is one of the kick-off events of Mental Health Month. There will be a community discussion following the film screening.
"Healing Voices" is a social action documentary that is changing the conversation about mental health.
The film explores the experiences commonly labeled as "psychosis" or "mental illness" through the real-life stories of individuals working to overcome extreme mental states and integrate these experiences into their lives in meaningful ways.
"Healing Voices" follows three subjects — Oryx, Jen and Dan — over a period of nearly five years and features interviews with many notable personalities — including Robert Whitaker, Dr. Bruce Levine, Will Hall, Dr. Marius Romme and others — on the history of psychiatry and the rise of the "medical model" of mental health treatment.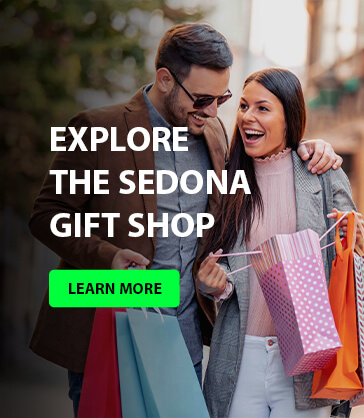 By way of the harrowing and inspiring stories of individuals learning to negotiate and grow through their madness, "Healing Voices" challenges us to rethink our cultural understanding of "mental illness" by bringing a message of recovery, and charting the course for effective alternative treatments that enable people to live productive and meaningful lives.
" 'Healing Voices' is an eye-opening documentary that takes you through the journey of three individuals, gifting you with a glimpse into the minds of many who experience hearing voices and other unusual thoughts and perceptions," said Judy Murray, founder of Dignity and Advocacy Network. "Through this journey we find that those who have been labeled as 'mentally ill' are as 'sane' as you and I, they are just experiencing a different level of awareness."
" 'Healing Voices' explores what society calls 'mental illness' from a perspective that is sympathetic to the movement to transform the mental health industry," said David Oaks, former executive director of Mind Freedom International. "The film trusted real people to reveal their real lives to illustrate flaws and solutions in the mental health care system. In the process, the film takes you on a personal ride of twists and turns on the way to new discoveries."
The Mental Health Coalition Verde Valley is participating in May's National Mental Health Awareness Month with an extensive series of local programs to increase the awareness of and dialogue about mental illness. The theme for May is "Hope, Help and Healing", a month of stories, opportunities, experiences, learning, performances and film.
"Healing Voices" will show at the Mary D. Fisher Theatre on Monday, May 8 at 7 p.m. followed by a community discussion. Tickets are $12, or $9 for Film Festival members. For tickets and more information, please call 928-282-1177. Both the theatre and film festival office are located at 2030 W. Hwy. 89A, in West Sedona. For more information, visit: www.SedonaFilmFestival.org.