Sedona News – The Unauthorized Happiness Improv team is shocked to announce the release of a show date for the month of February. "This is great! I'll put on another pot of coffee and wash my on-stage pants", proclaims Chuck Tyler, a founding member of the comedy troupe.
Due to the demands of pulling off the widely successful Sedona International Film Festival, the troupe had decided to give the venue a break by skipping a performance that month. The troupe knew that Executive Director, Patrick Schweiss, would be crossing T's and dotting I's to accommodate the roughly 10,000 people who ascend onto Sedona over the 9-day festival. "It's nice to have a reason for people to want to visit Sedona for once", says Alissa Tyler, another founding member of the troupe.
Schweiss says what it takes to prepare for SIFF includes, "LOTS of blood, sweat and tears and the MOST dedicated group of volunteers and staffers (and board members) that anyone could ask for! Lots of caffeine … late nights … and a lot of laughs (to keep us sane!)"
UH's February 7th show takes place at Mary D. Fisher Theatre, the week prior to the start of Sedona's 29th Annual International Film Festival, which kicks off Saturday, February 18th and runs through the 26th. Despite preparing for the screening of over 150 films at the venue, SIFF Executive Director, Patrick Schweiss, noticed a sliver of room available for the troupe to squeeze in a show, kindly authorizing a night for a performance.
It was backstage at UH's January show where Schweiss broke the good news. Upon which, UH Player, Carlo Habash, exclaimed, using his real voice, and not one of his stage-character-voices, "we were going dark for February… and you're giving us a show? That's fantastic!"
The UH Team invites everyone out to celebrate the gift of community, being social and being alive by rebelliously having fun on a weeknight. Tuesdays turned out to be the night of choice, because it's the only day that all seven members are available to get together. It works out for them, and for the community, too. Because why should weekends have all the fun??
Between juggling schedules as yoga instructors, jobs in cannabis retail sales, candlemaking, healing work, waiting tables, and serving wine, the troupe first met up to play improv games at Pillsbury Winery in Cottonwood in July of 2022. (Before Pillsbury moved into a haunted house on Willard Street in December 2022, they were on old town Main Street since 2006.) Bekah Hinds, another UH founding member, graciously offered space to practice at Pillsbury's tasting room. Miming among their delicate, glass wine bottles, the troupe would meet after business hours, to explore their favorite improv games together. They would simply wait for Carlo to serve wine to his final customers, then lock the doors after closing, and laugh the night away. It sounds like fun, because it was! So much so that it eventually felt selfish not to spread the joy all over town.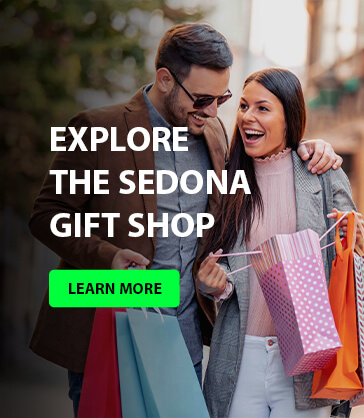 Want to win tickets to a show? Giving back to the community is one of UH's top values. One way they are reciprocating their gratitude is by giving away a pair of free tickets during each show. This gives an opportunity for the winner to laugh free-of-charge at a future show! All you have to do for a chance to win is shout out a family-friendly suggestion at one of their shows. The troupe will choose their favorite backstage, and announce the winner at the end of the show. Previous winners include Nico McMillin for the suggestion of "Bowling Pin" in December's show, and Brandon Scheinuck for the suggestion of "Carrot Top" in January's show. Winners will need their ID to claim their pair of complementary tickets, which can be picked up at the Mary D. Fisher box office.
The UH Team are members Chuck Tyler, Alissa Tyler, Bekah Hinds, Carlo Habash, Angie Arndt, Allyraa Creevay and Jonathan Bonner.
Mary D. Fisher Theater is located at 2030 W. St Rt 89A in West Sedona, across the street from Harkins Movie Theater. Doors open at 7:00 p.m. Shows are rated PG as the troupe does their best to watch their mouth for family-friendly content. Shows run approximately 90 minutes, with a ten minute intermission. The theatre's concessions will be available serving beer, wine, popcorn and snacks.
Tickets are $15. Call 928-282-1177 for tickets, or buy in-person at the Mary D. Fisher Theatre box office. Interested parties can also go to the UH website, for a direct link to buy tickets online.
To stay in touch with the troupe, subscribe to their monthly newsletter via their website: www.UnauthorizedHappiness.com. Follow them on Instagram at @UH_Improv.
For more information, visit: www.SedonaFilmFestival.org.