Sedona News – Film selection for the Sedona International Film Festival's 150 films is nearly complete for the 29th annual Festival that will, among other events and celebrations, recognize the artistic achievements of multi Golden Globe nominee Jacqueline Bisset and two-time Oscar nominated Swedish director Lasse Hallström. The Sedona International Film Festival runs from Feb. 18-26.
Films will be screened at the Festival-owned 99-seat Mary D. Fisher Theatre and the brand new 43-seat Alice Gill-Sheldon Theatre, which opened in mid-June, at 2030 W State Route 89A, the two largest theaters at the Harkins Theaters Sedona 6 at 2081 W. State Route 89A and at the Sedona Performing Arts Center (SPAC), 995 Upper Red Rock Loop.
The Feb. 18 opening-night event at SPAC will highlight the works of Hallström, who first became known for directing almost all of ABBA's music videos before dedicating his directorial skills to films. He received Academy Award nominations for Best Director for My Life as a Dog and Cider House Rules. His other celebrated directorial works include What's Eating Gilbert Grape, Chocolat, The Shipping News and The Hypnotist.
His newest film, Hilma, explores the enigmatic life of Swedish artist and mystic Hilma af Klint, now recognized as one of the world's first abstract artists. The film, which will be screened at the opening-night event, stars Hallström's daughter, Tora, and his wife, Oscar nominee Lena Olin. Several other Halström films will be screened throughout the week.
Bisset's most-recent film, Loren & Rose, directed by Russell Brown and starring Kelly Blatz and Paul Sand, also will be screened. Bisset plays Rose in the story of an indelible bond forged between a promising young filmmaker and an iconic actress.
Her career began in 1965 and she first came to prominence in 1968 with roles in The Detective, Bullitt with Steve McQueen and The Sweet Ride, for which she received a Golden Globe nomination. Her body of work includes Day for Night (1973), which won the Academy Award for Best Foreign Language Film, Murder on the Orient Express, The Deep and Who is Killing the Great Chefs of Europe, which earned her a Golden Globe nomination for Best Actress – Motion Picture Comedy or Musical. Bisset won a 2013 Golden Globe Award for Best Supporting Actress – Series, Miniseries or Television Film for the BBC miniseries Dancing on the Edge.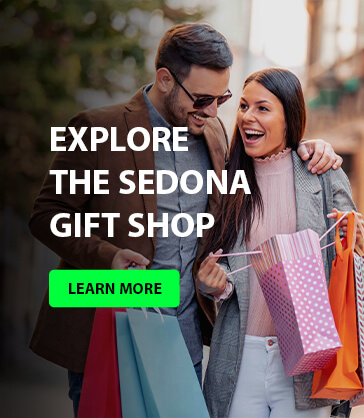 American actress Karen Allen, who starred in the first two Indiana Jones films, Raiders of the Lost Ark andIndiana Jones and the Kingdom of the Crystal Skull, will be in Sedona for the Festival and the screening of her latest film, A Stage of Twilight. The film is the story of a retired couple enjoying life in their seventies whose world is upended when the husband is diagnosed with a terminal heart disease. His hope for a dignified death proves to be a dispiriting struggle for Cora, who is driven to make a critical decision for both of them.
Another film being shown is the documentary Immediate Family, directed by Danny Tedesco, which follows the work and lives of legendary 1970s session musicians who performed on some of the iconic recordings of the era. The film features Stevie Nicks, Neil Young, Phil Collins, James Taylor, Lyle Lovett, Linda Ronstadt, Carole King, Jackson Browne and Don Henley, among others. Tedesco will attend the Festival. A special event highlighting the music in the film is being planned.
The documentary, Celebrating Laughter: The Life and Films of Colin Higgins, will be screened. The film celebrates laughter through the work of the late comedy writer and director Colin Higgins, known for Harold and Maude, Foul Play, Silver Streak and Nine to Five, among others. The film's director, Nicholas Eliopoulos, will be on hand.
Sedona International Film Festival Executive Director said plans are in the works for "an unusual and fun event on the last night of the Festival when we'll be doing a tribute to game show hosts." Actor/director Wink Martindale, who hosted television game shows Gambit and Tic-Tac-Dough is among several special guests expected for the event, which will include a game show with members of the film festival audience.
Tickets and passes are available for purchase at www.sedonafilmfestival.com. Early-Bird discounts are available through Dec. 31, 2022. Festival memberships also are available with privileges including advance e-mail alerts and announcements for all SIFF film and events, discounts on tickets to films and special events and pre-sale Film Festival discounts. Membership levels range from $75 to $50,000.
For information about memberships and all things Sedona International Film Festival, visit www.sedonafilmfestival.com.