Pre-holiday event where food meets fashion will feature an autumn menu at Cucina Rustica and works of art and fashion from star of "The Waltons"
Sedona AZ (November 9, 2011) – The Sedona International Film Festival joins Lisa Dahl at Cucina Rustica for a "Passionista Holiday Luncheon" on Sunday, Nov. 20. It will be an afternoon of passion for food and fashion featuring the delectable food lovingly prepared by Lisa Dahl and fashions from renowned actress and artist Ronnie Claire Edwards, star of "The Waltons".
Ring in the holidays with a fantastic, fun afternoon, filled with delicious food, drink, and all kinds of fashion treasures at Cucina Rustica in the Tequa Marketplace in the Village of Oak Creek.
There will be welcome drinks and appetizers awaiting your arrival for a patio reception at 11:30 a.m. Then, you will be whisked away into the dining rooms at Cucina Rustica for a three-course luncheon featuring seasonal offerings from Lisa Dahl's award-winning cookbook "The Elixir of Life".  The new, second edition of the cookbook — along with special olive oils and "Passionista" fashion t-shirts — will be available for sale after lunch along with a personal book signing; and what a perfect gift for the holidays these would make!
This special fundraising event will feature one-of-a-kind fashions and jewelry by Ronnie Claire Edwards, an accomplished actress, author and playwright.  She is perhaps best known for her portrayal of the unforgettable Corabeth Godsey on The Waltons which ran for ten years on television.  She was also a regular on a number of television series and she had a recurring role on Designing Women, as well as guest appearances on major television series.
Edwards designs a line of one-of-a-kind coats under the label Amorous Adventuress Designs.
"All of our coats are one-of-a-kind. They are made from very rare turn-of-the-century horse hair and wool carriage lap robes and vintage tapestries," said Edwards. "We have collected these exceptional antiques robes from both Europe and America."
All of the coats are embellished with beads genuine fur, exotic feathers, jeweled fringe and beaded tassels or antique trim. Each lining is individually selected to go with the theme and colors of the coat.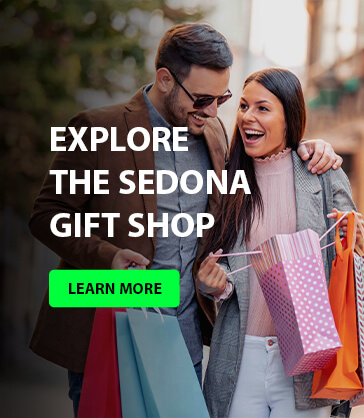 "We've created wearable art — Worn by the rich and famous!" added Edwards.
The show will also feature one-of-a-kind jewelry creations from Edwards and her team of designers.
Want to spoil yourself with something special for the holidays? Desire something new as you head into the new year? Or are you looking for that special gift for friends and family? The "Passionista Holiday Luncheon" is a great place to start.
Space is limited for this very special pre-holiday season event on Sunday, Nov. 20. Tickets are $50 for Film Festival members and $55 for non-members.
"Ladies, leave the men at home to watch the football games! Come have a great time lunching and shopping with us," says Alice Goodhart, coordinator of this special event.
Call the Sedona International Film Festival at 928-282-1177 for tickets and more information or email your request to
operations@SedonaFilmFestival.com
.  You may also visit our website at
www.SedonaFilmFestival.com
. Proceeds from the event benefit the film festival's scholarship and student film programs. A percentage of profits will also go to Hearts for the Hungry and Homeless as our Thanksgiving donation. "We hope to see all of you on Sunday, Nov. 20 at 11:30 a.m. for a Passionista Sunday!" added Goodhart.