Sedona News – The Sedona International Film Festival is proud to present the Northern Arizona theatrical premiere of "The Thief Collector" showing June 17-21 at the Alice Gill-Sheldon Theatre.
"The Thief Collector" premiered at the recent Sedona International Film Festival where it played to rave audience reviews. It has won numerous awards at festivals around the world.
"The Thief Collector" is a captivating crime documentary about the heist one of the most valuable paintings of the 20th century — Willem de Kooning's "Woman-Ochre" — which was brazenly cut from its frame in 1985 while hanging at the University of Arizona Museum of Art.
Thirty-two years later, the painting was found hanging in the New Mexico home of an eccentric married couple with a keen eye for great works but a very unconventional method of collecting them.
"The Thief Collector" takes a deep look at how, and why, this mild-mannered couple pulled off one of the greatest art heists of a generation, exploring the complicated dynamics of family, the contours of criminality, and just how far people will go to weave their own grandiose narratives.
"An art-heist documentary with an 'Oh. My. God.' Factor." — Variety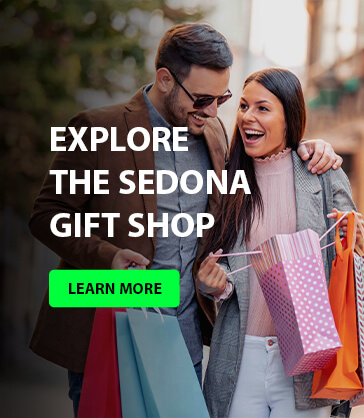 "If you're an art aficionado or a lover of mystery and intrigue this is a worthy watch." — Collider
"'The Thief Collector' does a splendid job demonstrating how we truly never really know each other's capabilities." — Film Threat
"A fascinating glimpse into the mystery of other people" –— The Guardian
"The Thief Collector" will be shown at the Alice Gill-Sheldon Theatre June 17-21. Showtimes will be Saturday and Sunday, June 17 and 18 at 6:30 p.m.; and Monday, Tuesday and Wednesday, June 19, 20 and 21 at 3:30 p.m.
Tickets are $12, or $9 for Film Festival members. For tickets and more information, please call 928-282-1177. Both the theatre and film festival office are located at 2030 W. Hwy. 89A, in West Sedona. For more information, visit: www.SedonaFilmFestival.org.