All-star cast of Broadway's greatest stars featured in film at Mary D. Fisher Theatre
Sedona AZ (November 1, 2020) – The Sedona International Film Festival is proud to present the Northern Arizona premiere of the award-winning new documentary "On Broadway" showing Nov. 6-12 at the Mary D. Fisher Theatre.
The shimmering lights of Broadway have long symbolized success in show business. Each year, top tier Broadway shows attract millions of people from all over the world. But the history of Broadway isn't all glitz and glamour.
An all-star cast tells the inside story of the Broadway theater and how it came back from the brink thanks to innovative work, a new attention to inclusion, and a sometimes uneasy balance between art and commerce.
Legends of the stage and screen including Helen Mirren, Christine Baranski, August Wilson, James Corden, Alec Baldwin, John Lithgow, Viola Davis, Hugh Jackman and Ian McKellen take us behind the scenes of Broadway's most groundbreaking and beloved shows, from "A Chorus Line" to "Hamilton."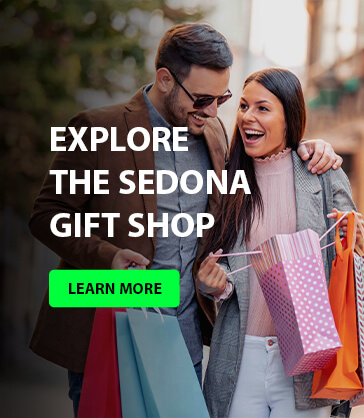 Iconic performances by Lin Manuel Miranda, Patti Lupone, Bernadette Peters, James Earl Jones and Mandy Patinkin lead the way on a hurly burly ride through Times Square, once again the main street of American show business in "On Broadway", directed by Academy-Award nominee Oren Jacoby.
"On Broadway" is a cinematic love letter to the theater.
"Making 'On Broadway' I was given an extraordinary chance to interview actors, directors, producers and playwrights who are the heart and soul of the American Theater," said Jacoby. "They told us the inside story of the remarkable changes they've witnessed over the past 50 years, which have turned everything around. They helped us track the breakthrough works and artists who made Broadway into a venue where you will find everything from the experimental and iconoclastic to the corporate and commercial, reflecting the diverse, complicated society in which we live. Despite the fact that it is constantly changing, Broadway somehow attracts the most passionately loyal and devoted fans in the world."
"On Broadway" will be shown at the Mary D. Fisher Theatre Nov. 6-12. Showtimes will be 7 p.m. on Friday, Saturday and Sunday, Nov. 6, 7 and 8; and 4 p.m. on Monday and Thursday, Nov. 9 and 12.
Tickets are $12, or $9 for Film Festival members. For tickets and more information, please call 928-282-1177. Both the theatre and film festival office are located at 2030 W. Hwy. 89A, in West Sedona. For more information, visit: www.SedonaFilmFestival.org.