All-star ensemble cast featured in Sundance hit debuting at Fisher Theatre
Sedona AZ (September 24, 2019) – The Sedona International Film Festival is proud to present the Northern Arizona premiere of the breakout Sundance hit and critically-acclaimed new film "Luce" Oct. 4-9 at the Mary D. Fisher Theatre.
"Luce" features an award-winning, all-star ensemble cast, including Naomi Watts, Octavia Spencer, Kelvin Harrison Jr. and Tim Roth.
Certain to be one of the most talked-about films of the year, LUCE is a smart psychological thriller that will leave audiences breathless.
An all-star high school athlete and accomplished debater, Luce (Kelvin Harrison Jr.) is a poster boy for the new American Dream; as are his parents (Naomi Watts and Tim Roth), who adopted him from a war-torn country a decade earlier.
When Luce's teacher (Octavia Spencer) makes a shocking discovery in his locker, Luce's stellar reputation is called into question. But is he really at fault or is Ms. Wilson preying on dangerous stereotypes?
Stacked with amazing performances and adapted from JC Lee's acclaimed play, director Julius Onah has created an intense, multi-layered and deeply entertaining look at identity in today's America.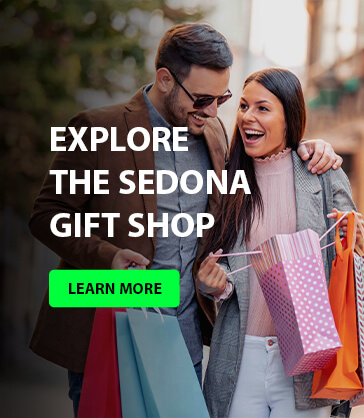 "Riveting. Fascinating. Watts, Spencer and Roth deliver masterful performances." — Associated Press
"Truly a movie of and for its time. Octavia Spencer is brilliant in one of the edgiest roles she has ever played." — Rolling Stone
"Kelvin Harrison Jr. is the breakout of a uniformly excellent cast."
"Supremely cinematic. Incredibly suspenseful." — Tribune News
"Luce" will be shown at the Mary D. Fisher Theatre Oct. 4-9. Showtimes will be 4 p.m. on Friday and Wednesday, Oct. 4 and 9; 7 p.m. on Saturday and Tuesday, Oct. 5 and 8; and 1 p.m. on Sunday, Oct. 6.
Tickets are $12, or $9 for Film Festival members. For tickets and more information, please call 928-282-1177. Both the theatre and film festival office are located at 2030 W. Hwy. 89A, in West Sedona. For more information, visit: www.SedonaFilmFestival.org.