By Sedona City Council Member Jessica Williamson
Sedona, AZ: Home Rule will be on the ballot on August 2nd.  It's called the Alternative Expenditure Limitation (Home Rule Option) on your ballot.  Home rule means the City can spend the revenue it receives on services and programs.  If home rule isn't approved, the City is only allowed to spend an amount determined by the State, regardless of community needs or available revenues. 
Sedona has operated under Home Rule for 26 years.  I support Home Rule because it is local control and allows the City to address the very real issues of traffic, short-term rentals, over-tourism, trailhead congestion, trail maintenance, and tourist management. 
If home rule is not approved, the state-mandated spending limit for Sedona would be $13.7 million next fiscal year.  An additional $16 million of spending would be allowed, but it would be limited to debt service, HURF highway funds, grants, for a total expenditure limit of a little less than $30 million. The City would have $13.7 million available to spend on police, parks and recreation, infrastructure, short-term rental response and enforcement, traffic improvements, transit, code enforcement, permit review, and other city services.
The City expects to receive over $110 million in revenue next year but could only spend $13.7 on programs and services.  The wastewater treatment plant alone is budgeted for $5+ million.  The difference between revenues and the state-mandated limit – amounting to over $70 million – would go into a bank account.
Residents are legitimately frustrated by the consequences of over-tourism in Sedona.  Over-tourism has resulted in increased traffic that strains our infrastructure and an influx of visitors who congregate at well-known destinations and impinge on residential neighborhoods.  Adding to the frustration is the State-imposed proliferation of short-term rentals that has overwhelmed our community.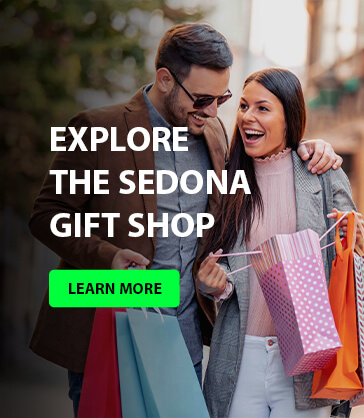 I live in Sedona and I'm frustrated as well.  I would be happy with fewer tourists, less traffic, limited short term rentals.  I believe it's imperative that Sedona be allowed to use available resources – 77%% of sales tax revenue comes from tourists – to address the problems caused by over-tourism. 
Home rule is local control.  It allows the elected City Council to spend revenues generated by tourists where they are needed to improve the community.  Voting no on home rule won't reduce traffic, reduce the number of visitors, improve trailhead conditions, or reduce the impact of short-term rentals.  What it will do is eliminate funds for parks and recreation, infrastructure, traffic improvements, transit, code enforcement, permit review, and other city services.  
I support Home Rule because it is the best was to ensure Sedona's future and serve the residents of this community. 
The above is my opinion and does not necessarily reflect the view of the Sedona City Council.