By Alice Madar, Director of Finance and Administration, Sedona Charter School
Sedona AZ (October 27, 2014) – Last year, Sedona Charter School was facing a major challenge: preparing for online state testing. The school's single Internet connection was insufficient even for basic educational programs—the system would crash or freeze on a near-daily basis—and the classroom computers were outdated and unreliable. Without outside support, the upgrades required to accommodate Arizona's 2015 mandate to conduct standardized testing online seemed like a financial impossibility.
The Sedona Community Foundation stepped in to help, awarding the tuition-free Montessori school a $7,500 grant for technology upgrades. With that funding and $4,000 from the Sedona 30, Sedona Charter School was able to grow and enhance its classroom technology, transforming the school. 
Before the grant, the school's Internet connection was comparable to that of a typical household in the year 2000, with a 5 Mbps connection and one point of access. This meant only the classrooms closest to the access point would have a strong signal. Today, the school is equipped with a 28 Mbps connection and multiple access points for a strong signal in each classroom. Bruce Fraser, the school's technology specialist, oversaw the technology improvements.
"More bandwidth means more kids on the network at the same time for greater flexibility and fluidity of instruction, which is so important in our individualized learning environment," Fraser said.
In addition to the network improvements, the school purchased 31 Chromebooks and 6 iPads, and upgraded 15 of its existing computers. Classrooms for foreign language instruction now have headsets and interactive learning software, and the school's 140 students have access to 70 fully functioning computers. Fraser has also observed that the improved Internet connection allows teachers to more frequently and effectively incorporate existing classroom technology, like SMART Boards, into daily instruction.
In most schools in Arizona, technology upgrades would be purchased through the school's budget, but charter schools in Arizona rely on community support for such improvements. Sedona Charter School receives the standard allocation—approximately $6,000 per pupil—from the Arizona Department of Revenue to support educational operations, but the school must develop its own funds for capital expenses like classroom technology.
Technology Enables All Students' Progress
The expansion of the school's technological offerings benefits students at all grade levels. In first- through third-grade classrooms, students use iPad applications tailored for early learners to supplement studies in math and language in alignment with traditional Montessori methods. They also work extensively with robotics applications.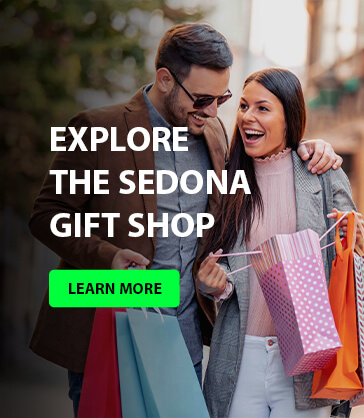 In fourth through eighth grades, students use the online Rosetta Stone program for much of their Spanish language instruction.
"We chose this program because it allows the teacher to monitor each student's progress and make adjustments as necessary," says Jenn Jordan, the middle school principal educator.
Middle school teachers are also using Kahn Academy and a variety of other interactive math software to help build skills specifically targeted for individual students.
Parents are benefitting as well. The network upgrades allow students and parents to track progress on the school's database. For the first time, students can submit papers to their teachers online and create multimedia presentations to deliver final reports.
Bill Baker, principal educator for grades four through six, says the difference is not only drastic, but necessary.
"Because our students work independently with an individualized, self-paced curriculum, they need to be able to access information and technology throughout the school day," he said. "Last year, it was very difficult to use technology effectively, because the Internet connection was unreliable and most of our computers did not have the capability to accommodate modern applications."
He said valuable instruction time intended for presenting online lessons would be spent troubleshooting and then rushing to cover the same material. Students would have limited access to computers to conduct online research or use different programs designed to hone their reading and math skills, and once at the computer, they would be hindered by lagging Internet speeds.
"To put it simply, they can learn so much more when they don't have to wait for a computer—or for the Internet," he said.