Sedona AZ (July 17, 2014) – The Sedona Community Foundation is accepting nominations for the 2014 Spirit of Sedona awards until 5 p.m. on Friday, Aug. 29. Each year, an outstanding volunteer, nonprofit organization, philanthropist and local business are recognized for enriching the lives of people in our community.
Last year, Katie Hamilton received the award for Volunteer of the Year for her support of nonprofit and charitable causes. Verde Valley Sanctuary was honored as Nonprofit of the Year for offering a safe haven for victims of domestic violence and their children while bringing awareness and education to the community.  Tom and Shondra Jepperson of Entertainment by Tom & Shondra were recognized as Business Benefactor of the Year for their generous contributions to nonprofit institutions.  John Loveland received the Philanthropist of the Year award for his lifelong generosity, which has funded many innovative projects that serve others and the earth both here in Sedona and across the world.
This year, as always, the difficult task of deciding individual Spirit of Sedona honorees falls to a selection committee appointed by the Sedona Community Foundation's local advisors. Committee members bring their knowledge about all aspects of Sedona to the task, including community needs and interests, business and commerce, arts and culture, human services and environment.
In addition to honoring award recipients during its annual Spirit of Sedona event, the Sedona Community Foundation contributes $1,000 to the nonprofit of each award recipient's choosing. Last year, Spirit of Sedona award winners directed funds to Sedona Women, Verde Valley Sanctuary, Humane Society of Sedona and the New Earth Foundation.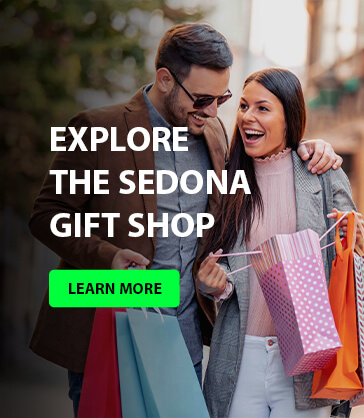 "While there are only four Spirit of Sedona award recipients who will be honored this fall, they represent the many people that live out the spirit of giving here in Sedona," said Leslie Hunt, Sedona Community Foundation Manager. "Whether they choose to serve the homebound, students, animals, the environment, or artistic and cultural institutions, Sedona's local businesses, nonprofits and volunteers make a difference every day."
Nominate someone you believe embodies the Spirit of Sedona. You will find the downloadable form online at www.sedonafoundation.org and at the Sedona Public Library, the Sedona Arts Center, the Sedona City Hall and the Sedona Chamber of Commerce.  You may also contact Leslie Hunt, SCF Foundation Manager, at 928-282-2042 or lhunt@azfoundation.org. Nominations will be accepted until 5 p.m. August 29, 2014.
The Sedona Community Foundation is a permanent philanthropic endowment for the enduring benefit of the community, securing, managing and allocating donors' gifts for charitable purposes in the Sedona area. The foundation's local advisory board is committed to meeting the charitable needs of the community and helping donors reach their philanthropic goals. It is an affiliate of the Arizona Community Foundation, which assists in the management of capital gifts, both living and testamentary. For more information about the Sedona Community Foundation, contact Foundation Manager Leslie Hunt at 928-282-2042 or lhunt@azfoundation.org.