By Lauren Browne, Citizen Engagement Coordinator
Sedona AZ (July 12, 2018) – I have a unique job in city government: as the Citizen Engagement Coordinator: I get to help shape our public involvement process on major projects. Currently, we are working on transportation improvements in Sedona, bringing to life of our Transportation Master Plan, an implementation effort we call Sedona in Motion.
First up is the Uptown Roadway Improvements project, which consists of:
A decorative raised median to direct pedestrians to controlled crossings and enhance the appearance of Uptown.
Additional southbound SR89A travel lane.
Turnaround points at the north and south ends of Uptown.
One-way access from 89A to free parking via Schnebly Road.
Beginning in June, we entered into the design phase of the project, and public involvement is an essential component to this phase. We recently held an open house to inform Uptown residents and business owners about the initial design concepts of the project and get their input. Additionally in June, the project team met with those property owners and managers whose properties could have changes to access or rights of way. Input from residents and property and business owners is used to inform the project team as they refine initial design concepts, which will then be used to complete the final design. Once we are in the final design phase, we will follow up with stakeholders so we can further respond to concerns, questions and additional ideas we heard in the initial design concept meetings.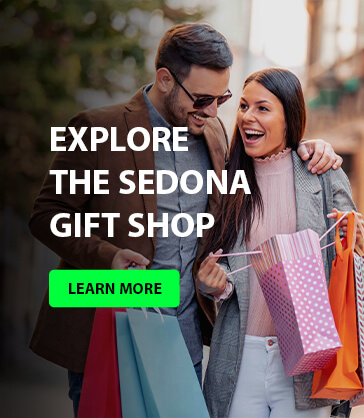 The input we continue to receive on the Uptown improvements project helps us to think outside of the box, gain insight from people who work and live in the project area every day, and thereby develop better, more holistic designs. This information exchange is a two-way street — just as residents get informed on the project concepts, the input we receive completes a communication loop to ensure a project's success.
I am lucky to be able to put on my citizen cap every day when I come to work and I hope you'll join me in participating in the public involvement opportunities for the Sedona in Motion projects the city will undertake over the next 10 years.
Stay up to date on Sedona in Motion developments by subscribing to SIM news emails at sedonaaz.gov/simnews. Contact us about SIM projects at sedonaaz.gov/contactsim.
The input we get from residents helps city staff make better, more informed decisions, creating a better Sedona for all of us to enjoy. Whether a city council meeting, public meeting on a project, a phone call or an email, your voice matters and we welcome your input. In addition to the web site subscription and contact forms mentioned above, you can reach out to me at any time to discuss your input on Sedona in Motion projects by calling 928-203-5068 or emailing lbrowne@sedonaaz.gov.