By Kelly Hanzel, Regulatory Compliance Specialist
Sedona AZ (August 11, 2017) – Most people don't think about wastewater, or perhaps would prefer not to, but Sedona's wastewater system is worth considering for a number of reasons. Most people don't think about what happens after they flush the toilet, but there's a lot that goes into treating wastewater in order to protect our environment. Without wastewater treatment, wildlife could not survive the high levels of ammonia, a byproduct of urea from urine, and illnesses could affect humans. Some forms of nitrogen and phosphorus can deplete oxygen levels in rivers, lakes, and streams.
Sedona's wastewater system consists of three parts: collections, treatment, and effluent. The components of our collections system include 40 pumps at 17 pump stations, and 166 miles of sewer pipe used to transport wastewater from homes and businesses to the treatment plant located five miles west the city on State Route 89A.
Once wastewater arrives at the plant, the wastewater flows through four different stages of the treatment process before it is ready to be released back into the environment.
Primary treatment:  Uses mechanical equipment to remove large debris and grit. Wastewater flows through bar screens to capture large items such as diapers and then flows into a grit chamber where the grit is allowed to settle out so it can be pumped out for disposal. Removing this material helps to protect equipment and machinery in the rest of the process from damage.
Secondary treatment:  Wastewater flows into three large half-million gallon basins where air is added to facilitate microorganism growth. These microorganisms digest the biodegradable materials from the wastewater. Along with the organic treatment that is occurring with the microorganisms, inorganic treatment also occurs through a nitrification denitrification process in order to remove ammonia.
Tertiary treatment:  Wastewater flows through a bed of sand to provide supplemental removal of any remaining suspended solids, microorganisms, and also enhances the clarity of the water. The treatment process occurs just like nature's process as water filters through the ground.
Ultra Violet disinfection:  Wastewater flows through two channels containing 264 UV lamps, a process that inactivates pathogens and other microorganisms in the effluent, making it pathogen-free and  safe for the environment.
In a 2014 study the city conducted laboratory testing for 112 different compounds. These compounds included pharmaceuticals, herbicides, food additives, personal care product compounds, and other consumer chemicals. The study found that the city's treatment process reduces the levels of these compounds, called Contaminants of Emerging Concern, in the original water by approximately 89 percent. When sucralose, an artificial sweetener designed to not break down in biological systems such as the body, was omitted from the data, we achieved a 99 percent removal rate.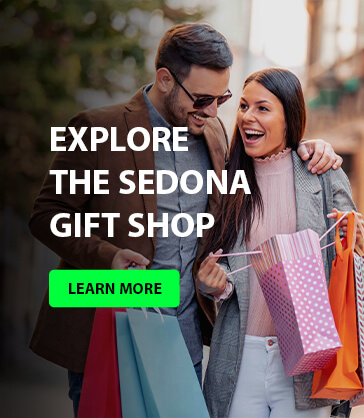 The effluent treated at the plant is of very high quality and is classified as A-plus reclaimed water. Approximately 1.1 million gallons of wastewater is treated each day. We use three methods to dispose of this water: spray irrigation on over 250 acres of land, wetlands evaporation and transpiration, and two injection wells where the effluent is injected down into the aquifer. The reclaimed water can also be used by U.S. Forest Service helicopters for Fire Suppression.
You might want to visit the Sedona Wetlands Preserve, where wildlife is abundant. These 27 acres of land feature six basins with a total capacity of 9.6 million gallons. The basin depths range from very shallow to roughly four feet deep to support a wide variety of birds and other animals. The Northern Arizona Audubon Society offers tours of the wetlands, with a birding list that includes kestrel, plover, gull, kingfisher, cormorant, ibis, heron and many species of ducks. The preserve is open from dawn to dusk.
Please do your part to protect and maintain the quality of Sedona's reclaimed wastewater. Remember that the only human waste and toilet paper should go down the toilet. Don't flush trash, cigarettes, waste food, diapers, dental floss, sanitary products or pharmaceuticals. The proper way to dispose of medicines is in the trash or at the Rx drop box at the Sedona Police Department.
In the kitchen, don't pour oil or grease down the drain. Absorb large amounts with newspaper or paper towels, then seal and throw in the trash. In the garage, remember that hazardous compounds such as gasoline and other vaporous liquids can create explosive conditions in the sewer.
You are welcome to visit the Wastewater Plant to learn more. Visit us online at sedonaaz.gov/wastewater or call (928) 204-2234.