By Scott Jablow, Sedona City Councilor
Sedona AZ (March 15, 2018) – Traffic has probably been the #1 hot topic over the course of the last several years, and certainly during the last city election cycle. The need to actually "do something" to address Sedona's traffic issues was one of the primary reasons I and my fellow city councilors were elected. There is no quick fix or silver bullet, but I am very happy to report that this city council IS doing something — in fact many things — to tackle the community's traffic issues. Progress is being made and will continue to be made until we see some relief.
As most of you know the council and city staff spent the majority of 2016 and 2017 developing a comprehensive Transportation Master Plan to identify strategies for improving traffic flow, and because there is no single solution, improving options for travel by bicycle, on foot and transit.
The Transportation Master Plan, completed at the end of 2017, identifies a series of big-picture strategies for improved mobility along with a number of specific projects. Many of those projects are already budgeted and are in the planning or design phases, with an expectation that construction will begin within the next year.
Among the first projects are Uptown roadway improvements that include adding a second southbound lane on State Route 89A; constructing a decorative median to mitigate left-turn conflicts and jaywalking; constructing turnarounds at the north and south ends of Uptown; and adding a new road connection between southbound SR89A  and the public parking areas on Schnebly Road.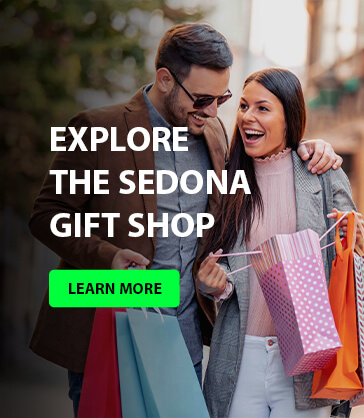 We know that these projects will entail a significant impact on the Uptown area, so the next year will feature discussions with all of the Uptown stakeholders, followed by a lot of planning, design and engineering work. While I wish we could see shovels in the ground tomorrow, this up-front work is critical to ensuring that the end result is well-conceived, effective at mitigating traffic and cost-effective. Especially in an area like Uptown, where so many residents and businesses will be affected by construction, we want to be sure that our planning and phasing is the best it can be in order to minimize disruptions.  
In addition to these projects in the active planning stage, preliminary planning is underway to identify new neighborhood connections for residents, consider a new connection between Forest Road and SR89A to allow Uptown residents to bypass the roundabouts at the Y and Brewer Road, scope out bicycle and pedestrian improvements, add travel information signs on I-17, and develop an plan for a visitor-focused shuttle system for greater Sedona and into Oak Creek Canyon.
The new half-cent transportation sales tax, combined with existing city funds and the pursuit of grants and other outside funding, allows us to aggressively pursue traffic improvements identified through the Transportation Master Plan. I want to thank the group of Sedona citizens with expertise in finance and business who worked together for the better part of a year to recommend the best way to fund these improvements. This group of residents determined that new funds were necessary to accomplish our goals, and they recommended the time-limited sales tax that began on March 1. The tax will expire in 10 years or when residents feel enough projects have been completed to improve traffic, whichever comes first. We estimate that 65 percent of these tax revenues, like all of our local tax revenues, will be paid by visitors.
Stay informed about the improvements that are beginning under the Transportation Master Plan by visiting our Sedona In Motion website, sedonaaz.gov/sim.