Sedona AZ (July 14, 2016) – The city of Sedona will be holding a primary election on Aug. 30 to fill three City Council seats for a four-year term, one City Council seat for a two-year term, to elect the mayor for a two-year term, and to decide whether to renew the franchise agreements for Arizona Public Service Company and UNS Gas, Inc.
The two-year City Council seat is to fill the remainder of the term for Councilor Angela LeFevre who resigned effective Jan. 8. Tom Lamkin was appointed by City Council to fill this seat in March; however, his appointment was only effective until a new Council is elected during the 2016 election cycle. There are four candidates for the four-year City Council seats, two candidates for the two-year City Council seat and one candidate for mayor.
In 2014, the elections for Sedona City Council changed to comply with the consolidated election law passed by the Arizona state legislature in 2013. This law consolidated some municipal elections with state and federal elections. With the new law, Sedona City Council elections are now held in the fall of even-numbered years with the primary election in August and the general election in November.
What does this mean to you as a voter? First and foremost, Sedona elections for City Council are no longer all vote-by-mail elections. Since the state and federal primary and general elections are polling place or vote center elections, Sedona's City Council election must be held in the same format. If you are on the Permanent Early Voter List, you can still vote by mail but will have to go through additional steps to receive a ballot by mail.
This also means that Yavapai County no longer handles Sedona elections for both Yavapai and Coconino counties. Each county handles its portion of Sedona voters separately. Watch your mail for specific information and instructions to voters from your county recorder.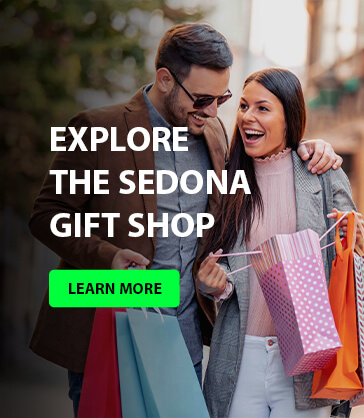 Secondly, Independents or those not registered to the main parties listed below can vote in the primary; however, you need to tell your county recorder which ballot you want to vote. If you are an Independent and are on the Permanent Early Voter List, you should receive a tear-off card to send back to your county recorder with your ballot choice. The ballots available to choose from will be party ballots from the Democratic, Green, and Republican Parties or a municipal-only ballot. Independents will need to choose one ballot from the four choices shown. Make sure that you return your tear-off card to your county recorder in time for them to mail a ballot to you.
You can also vote in person on Election Day. Sedona voters residing in Yavapai County can vote at any vote center in the county. The Yavapai County vote center in Sedona is located at the Elks Lodge 2291, 110 Airport Road. There are numerous other vote centers throughout Yavapai County that can be found by visiting www.yavapai.us. Sedona voters residing in Coconino County can vote at their precinct polling place. Precinct 82, Sedona North, is located at Wayside Chapel Community Church, Jordan Hall, 401 North SR 89A in Sedona. Precinct 83, Sedona South, is located at Christ Lutheran Church, Fellowship Hall, 25 Chapel Road in Sedona. Refer to your voter registration card to determine your precinct number.
If you are going to be out of town during voting, contact your county recorder to ensure that a ballot is sent to an address where you can receive it. Note that ballots cannot be forwarded by the U.S. Postal Service and will be returned to the county. For information on early or absentee voting, contact your county recorder's office.
A voter must be a qualified elector of the city of Sedona. A qualified elector of the city is defined as a person 18 years or older, whose name appears on the Coconino or Yavapai counties voter registration lists for the city of Sedona, 29 days prior to the date of the election. The deadline for voter registration for the Tuesday, Aug. 30, primary election is Monday, Aug. 1. For more information, contact the Sedona City Clerk's Office at 282-3113.
Remember that local races are often determined in the primary election; so make sure you get your ballot and vote.