By Stephen Craver, Engineering Supervisor
Sedona AZ (July 28, 2016) – Traffic congestion and circulation issues have been a long-standing concern for Sedona residents. Traffic conditions will predictably continue to deteriorate as the city approaches build-out, if no action is taken to address the current situation and future needs.
Although various traffic-related studies have been completed over the past 25 years, due to the age of some of these studies, variations in focus, changes in conditions and evolving best practices, an updated comprehensive study is necessary.
The city of Sedona has contracted with Kimley-Horn and Associates to complete this vital project.
This updated study will seek to identify findings and recommendations from existing studies that are still relevant and use those as a foundation for the new study, then identify areas where gaps in information exist and fill in those gaps.
The final study will provide an in-depth analysis of the existing conditions and anticipated future circulation patterns.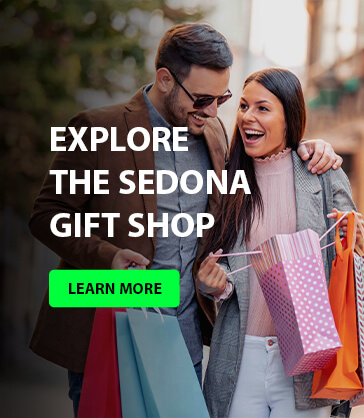 It will also provide recommendations for multimodal improvements for the safe and efficient circulation and operation of vehicles, bicycles and pedestrians, with an emphasis on cost effectiveness and implementable alternatives. In addition, the update will focus on using modern best practices, and innovative solutions.
What's been done so far?
City Council approved the professional services contract with Kimley-Horn on April 12.
The following day, cameras were placed throughout the city to capture traffic counts and turning movements at major intersections along State Routes 89A and 179.
A Technical Advisory Committee has been formed which consists of city staff from the City Manager's office, Public Works, Community Development and the police department, as well as representatives from Arizona Department of Transportation, Coconino and Yavapai counties and Verde Lynx. This group will meet periodically throughout the study period to evaluate and provide feedback on data collection, public outreach and proposed alternatives.
Previous plans and studies have been reviewed by Kimley-Horn, and a summary memorandum has been sent to the TAC to identify which existing recommendations merit further consideration.
Stakeholder interviews were conducted with a wide variety of organizations including Sedona Chamber of Commerce, Sedona Lodging Council, Uptown Parking Advisory Group, ADOT, U.S. Forest Service, Sedona Main Street Program, Jeep/trolley companies, and various other business owners, consultants and community representatives.
Origin-destination data has been collected that provides information about vehicle movements into and out of Sedona, as well as internal movements within the city. This helps differentiate between residents, commuters, day-trippers, and overnight visitors.
Kimley-Horn is in the process of drafting Working Paper No. 1, which will summarize the current conditions analysis including traffic operations, parking, safety, transit and bicycle and pedestrian facilities.
What's next?
Prior to beginning the development of potential alternatives and strategies, the first phase of public outreach will begin in late August.
Outreach will include presentations to community organizations, online engagement and surveys, visitor surveys, and a community charrette. Content will be posted on the city's website, and will also be distributed through email lists, and social media platforms.
A presentation on the status of the study will be given to the Sedona City Council on Tuesday, Oct. 25.
Following the first phase of public outreach, Kimley-Horn will begin to develop recommended improvements and strategies as part of the Draft Transportation Master Plan.
A second phase of public outreach will then occur, to present the recommended strategies, before finalizing the study in June 2017.
As we continue to make strides in developing solutions, the community is encouraged to be involved in the process and make sure that your voice is heard. Together, we can ensure that this endeavor is a success, improving multimodal circulation throughout the city of Sedona.
If you have questions about the study, or want more information, contact me at 203-5059 or via email at SCraver@SedonaAZ.gov.