By Molly Spangler, Director
Economic Development Department
Sedona AZ (April 26, 2018) – There are great business ideas floating all around Sedona. How many of them can we turn into reality?
The role of the city's Economic Development Department is to help entrepreneurs start, grow and expand their Sedona business. One of the ways we do that is to offer education and training, mostly for free, at our Small Business Workshops and Small Business Coffee Talks.
On May 17, I'd like to invite anyone who's serious about starting or expanding their Sedona business to our Crowdfunding Strategies Workshop from 8:30 a.m. to noon at the Yavapai College Sedona Center, located at 4215 Arts Village Dr.
The workshop is free, but registration is required. Register online at sedonaaz.gov/crowdfunding.
Crowdfunding is the technique of finding a large group of people, most who don't necessarily know the business or entrepreneur, to fund a business or project through a third-party organization. The idea is a product of the digital age and somewhat counter to traditional business finance where one typically shops a business plan to a limited pool of investors or banking institutions. With crowdfunding, the entrepreneur can easily pitch their idea or product on a single platform while building their own unique community of like-minded investors.
The May 17 workshop is a partnership project of the city and Yavapai College's Small Business Development Center. Participants will learn how some entrepreneurs have generated hundreds of thousands of dollars to start their business. We're hoping for a good turnout of serious-minded entrepreneurs who are ready to turn their dreams into reality.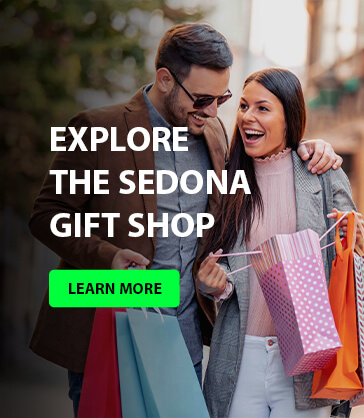 If you own a business in Sedona, new or well-established, I invite you to peruse the many educational, training and networking events and services the city and the Yavapai College SBDC team offer. The city hosts a monthly morning "Business Coffee Talk" with topics that range from marketing to financing to sustainability. The talks are a great opportunity to learn about emerging business issues and to meet and network with other local business owners and leaders. The SBDC is a great source of expertise and one-on-one business counseling.
Upcoming Coffee Talk and workshop topics include using social media for brand-building and business promotion and financial literacy. All of our guest speakers and trainers are experts in their field and, just as important, familiar with the ins and outs of doing business in Sedona and the Verde Valley.  
To view and register for any of the workshops, coffee talks, and other events designed to support Sedona's small business owners visit the Training and Events calendar on the Economic Development Department web page at sedonaaz.gov/econdev.  
If you or someone you know is looking to start, relocate or expand an existing business in Sedona, please don't hesitate to give me a call. The city offers support and guidance on the steps necessary to start a business; links to knowledge and other resources to help establish or grow your business; information about the Revolving Loan Program offered through our partnership with the Verde Valley Regional Economic Organization; and opportunities to learn more about business planning, financial structuring, small business loans, marketing, and training.
Reach me at mspangler@sedonaaz.gov.