Sedona AZ (December 14, 2018) – "What exactly do you do?"
As Sedona's first Sustainability Coordinator, I have been asked this question several times. And I'm not the only person asked. One city councilor informed me that he has been stopped in the Bashas' checkout line and asked why the city needs a sustainability coordinator.
Sustainability is about making choices today that maximize our quality of life without compromising that of future generations. For example, I want my grandkids to have access to clean tap water, to bike safely to school, and to pick blackberries along Oak Creek. Sustainability is about protecting what we value – our clean air, dark skies, and red rocks.
Sustainability is also about living within our means and being resourceful with taxpayer dollars. My role is to review city practices and ensure that we are being efficient with limited natural and financial resources.
To transition to more sustainable operations, we need a road map. Over the next six months, we will develop a municipal sustainability plan. This plan will serve as a road map to assess where we are, where we want to go, and how we plan to get there.
First, we need to determine where we are right now. What are we currently doing to be thoughtful with finite resources? We are evaluating our organization's water and energy usage, waste management, resiliency, and employee health and safety.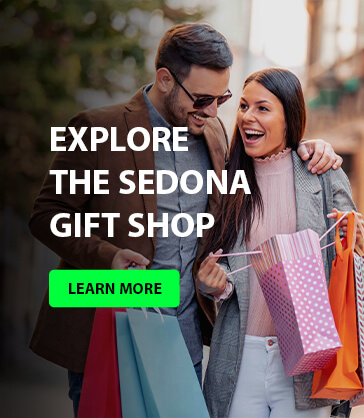 How much energy did City Hall use last year? How many gallons of fuel powered our city fleet? How many recyclables did we divert from the landfill? To move forward, we need to answer these questions. Once we have an accurate baseline, we can articulate realistic goals.
Second, we need to decide where we want to go as an organization. We need to establish goals related to resources like water, energy, and waste. How much of our energy do we want to come from renewable sources? How much material do we want to divert from the landfill? If our vision is to preserve Sedona's exceptional natural beauty, then our goals need to reflect that.
Third, we need a route for how to get where we want to go. We need strategies for achieving our goals. Some necessary actions are already clear. To reduce our energy and water use, we will complete a retrofit of city facilities with efficient lighting, plumbing and HVAC systems. To protect our water and human health, we will host a hazardous waste disposal event this spring. To increase recycling, we will improve recycling signage and education at city facilities. To improve our air quality, we will review our city fleet to ensure employees have the most efficient and effective vehicle for the job. To reduce single-use plastics, we will expand water bottle refill stations in public spaces. To increase our resiliency, we will look at how city operations are vulnerable to extreme weather and natural disasters such as wildfires and flooding.
Over the past three months, I've been fortunate to meet with many of you and hear your hopes for Sedona. I am thrilled to work with you to achieve the vision set out in our Community Plan.  If you have thoughts about the city's sustainability efforts please reach out to me at mjones@sedonaaz.gov or (928) 203-5060. Also consider signing up for program updates by visiting sedonaaz.gov/sustainability.