Sedona AZ (July 23, 2015) – Residents of Sedona can definitely agree on one thing:  Sedona is a very special place to live. Sometimes it seems we agree on almost nothing else. Actually, the truth is we agree on many things, but it seems like the issues we disagree on are characterized by very strong feelings on all sides. I have always believed that this is due to the fact that most of us who have moved here came because we really want to live in Sedona; it is our ideal place to live. We didn't come for a job opportunity; we came because we love Sedona. And because we love it so much, many of us want it to stay the way it was when we arrived. We all care deeply about Sedona and the quality of life we have here, probably more than anywhere else we have lived. But when we move here, we change it, it won't stay the same.
One of the most common complaints I hear is about traffic, and why we keep trying to attract tourists to clog up our roads. From the day I moved here, I heard that annual tourist visitation was two to four million people. Today, the figures haven't changed very much.  That essentially doubles our population on average, but of course some days there are more and some days there are fewer. When I moved here 43 years ago, there were about 4,000 residents. Today, it is about 6,000 more than that, and those 6,000 are full time residents according to the census. That means 6,000 more people on the roads every day.  And then there are those who have second homes here. Although those folks are difficult to quantify, in terms of housing stock it may be as high as one fifth. Increased traffic comes from both tourists and residents.
In addition, we are constrained by having only two major roadways which converge into an Uptown main street with only two lanes for travel. It seems very likely to me that we are never going to solve our traffic problems at peak times, but we can find ways to mitigate traffic issues. We are committed to doing just that. Frankly, I don't know of any city that has solved its traffic problems. Cities with very effective mass transit and residents who walk and bike in large numbers still experience major traffic congestion.
Those who live here have the advantage over our visitors because we know some less traveled routes, and we know how to plan our trips to avoid peak times. And most days of the year during most of the day we don't have traffic issues. And I think most of us can agree that our average daily commute or our daily errand run is nothing like it would be in any major city, where traffic is terrible at peak hours every single weekday. What's more, people sitting in traffic in those cities don't have the spectacular scenery to enjoy while they are stuck.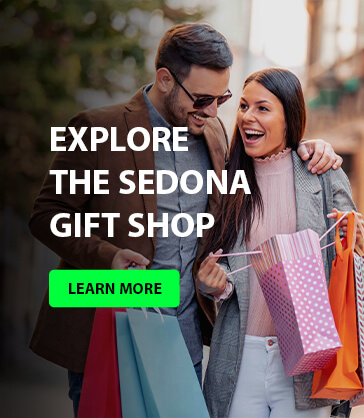 I know that I consider myself so very fortunate to have been able to live in Sedona for 43+ years, and I look forward to many more in the most beautiful place on earth, in so many ways. I hope you do too.
The above represents my own opinion and does not necessarily reflect the opinions of City Council or staff.