Sedona AZ (April 12, 2018) – The arrival of warm weather brings a little work, a little play to the city calendar of events.
Let's start with the fun stuff. This Saturday, April 14, the Sedona Food Truck Festival returns to Posse Grounds Park, even bigger and better than last year's inaugural event. From noon to 6 p.m. sample a moveable feast from more than 20 trucks and enjoy $5 beers. Admission is free, kids are welcome and David Parker and his band The Big Time will provide the music.  
Come Sunday, it's time to figure out how to burn off those beers and brats, and our Parks and Recreation Department has just the ticket.
The Sedona Community Pool, which is now open for the season, offers adult lap swim and open recreational swim on Tuesday, Thursday and Saturday from 10 a.m. to 2 p.m. Entry is $3 for adults, $2 for seniors age 55 and older and children 3-17 years. Children 2 and under are free. Don't worry about the occasional cool breeze – the pool is heated and held at 83 degrees or warmer. The pool is located at 570 Posse Ground Rd. in Posse Grounds Park.
If you're more of a landlubber, consider joining a class or two (or more) of power flow yoga, taught by local expert Joanna Yates. Classes meet Monday evenings from 5:45 to 7 p.m. in the recreation room at Posse Grounds Park, 525 Posse Grounds Rd. Beginners are welcome along with long-time yogis. The fee is $7 drop-in or $25 for a five-class pass. Passes may be purchased at class time or at the Parks and Recreation Department office.
Of course living in Sedona isn't all blue skies, beautiful rocks, pools and yoga mats. There's work to be done, specifically spring cleaning.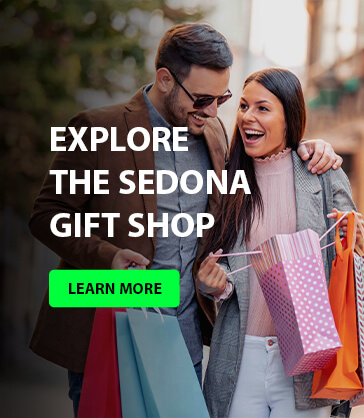 Let's start inside the house. If you have obsolete toys and gadgets that need disposal bring them to the Sedona City Hall parking lot for environmentally-responsible recycling by R3 eWaste. There is no charge for drop-off and no item limit. Drop-off day is Saturday, April 28, from 8 a.m. to noon, in the parking lot of Sedona City Hall, 102 Roadrunner Dr. Early drop-off begins Monday, April 23. Visit the city home page at sedonaaz.gov and check the "Latest News" section to get the details on what's accepted and what's not at the electronics recycling event.
Once the house is tidy, it's time to hit the yard. Now is the time to protect your property from wildfires and our Oak Creek watershed by clearing away old vegetation and debris. Haul that debris to one of two free yard waste collection events held by the city, Sedona Fire District or U.S. Forest Service. On May 18, 19 and 20, the Sedona Fire District and U.S. Forest Service will collect yard waste and combustible vegetation from Sedona Fire District residents from 8 a.m. to 5 p.m. at the fire station located at 391 Forest Rd. in Uptown Sedona. If you live within the Sedona city limits, you can also drop-off yard waste May 21-26 at the City Maintenance Yard at 2070 Contractors Rd. Hours of operation for this event are 7 a.m. to 4 p.m. Visit the city home page at sedonaaz.gov and check the "Latest News" section to get the details on what's accepted and what's not at the yard waste events.
There is one more city service we have to offer before the traditional start of summer, Memorial Day. Veterans and families of veterans residing in Sedona who wish to have the names of loved ones inscribed on the granite walls of Sedona Military Service Park must apply by May 4 if you wish to have an inscription ready in time for Memorial Day. Visit sedonaaz.gov/parks, then head to the Military Service Park page to download the application form. The park honors Sedona men and women who have honorably served their country in times of peace and war.
I encourage you to take advantage of the many programs and amenities offered by your Sedona city government, and wish you a wonderful Sedona springtime.