Sedona AZ (May 15, 2015) – I came in to work today, like all other days since I arrived, with a big smile on my face.  I've only been in Sedona for a short time, but the staff, council and community have made me feel like a long loved resident.  I can honestly say that I haven't been to another place that has made such an immediate impression on me. 
I come from Colorado where I previously served as the City Manager in Delta; a community on the western slope between Durango and Grand Junction.  While Sedona is significantly different in many respects, living in a smaller city in an arid climate is very familiar to me.  I'm thrilled that in Sedona I have more access to the outdoors than ever before and a view that will never lose its awe.  I also love that Sedona has such a rich and vibrant culture with so much to offer in terms of art and community events.  All of this, not to mention the warm and welcoming people. 
I feel honored and proud to serve as your City Manager.  I'm excited to be joining a great team of professional staff, an active and intelligent council and an engaged community that cares deeply.  I know that I've been entrusted with a great responsibility and the expectations are high.  With that in mind, I commit to work with you every day to continue to make Sedona one of the best places to live in the world.  I value the relationship a city has with its residents and firmly believe in open, transparent government.   I will always do my best to make myself available to the citizens of Sedona and consider every voice and I vow to treat every individual with dignity and respect.
My first few months will be spent listening and learning.  After all, I'm walking into a community that has accomplished so much and those very community members will be my best teachers.  I will do my best to visit with all key stakeholders, community agencies, and interested residents to better understand our current challenges and opportunities.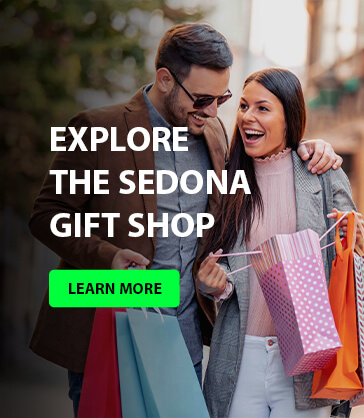 While it's too early to say exactly what priorities will surface in the coming months and years, I can discuss the principles that will drive my approach to this important work.  These principles include: integrity, transparency, trust, respect, accountability, collaboration, and a focus on continual improvement.  While these principles are initially over-used and over-generalized buzz words, I accept the challenge to prove their worth daily through my actions as your city manager. 
Please send an email to JClifton@SedonaAZ.gov or set up an appointment by calling 204-7127 to visit with me to share your interests or concerns.  If I don't see you at city hall or other official venues, I hope that my wife Shelley and I will see you at the farmers market, the Sinfonietta and other community events, or just outside on a beautiful Sedona day.
Thank you for allowing me to serve as your city manager.  I look forward to many years of great progress and can't wait to see what we can do together.