Sedona AZ (January 13, 2018) – Ruth Marie Palmer, aka Rosie the Riveter, passed away in 2017 at the age of 99. She led a long and satisfying life married to a wonderful man and raised, in my opinion, three great children. She was diagnosed with congestive heart failure in December of 2016. Carol, my wife, was the primary caregiver for the last eight months of her life, but she could not have been able to cope with all the demands required of her mother without the assistance of the organization I am writing about in my City Talk article this month.
Hospice: Hospice is a type of care and philosophy that focuses on the palliation of a chronically ill, terminally ill or seriously ill patient's pain and symptoms, and attending to their emotional and spiritual needs, in such institutions as hospitals or nursing homes, but also care provided to those who would rather spend their last months and days of life in their own homes.
In the United States the term is largely defined by the practices of the Medicare system and other health insurance providers, which make hospice care available, either in an inpatient facility or at the patient's home, to patients with a terminal prognosis who are medically certified at hospice onset to have less than six months to live. In the late 1970s the U.S. government began to view hospice care as a humane care option for the terminally ill. In 1993, President Clinton installed hospice as a guaranteed benefit and an accepted component of health care provisions. Hospice care also involves assistance for patients' families to help them cope with what is happening and provide care and support to keep the patient at home.
Hospice in the United States has grown from a volunteer-led movement to improve care for people dying alone, isolated, or in hospitals, to a significant part of the health care system. Hospice is the only Medicare benefit that includes pharmaceuticals, medical equipment, twenty-four-hour/seven-day-a-week access to care, and support for loved ones following a death.
Services can be provided to a person with limited life expectancy and his/her family, wherever they live. This means a patient living in a nursing facility or long-term care facility and his/her family can receive specialized visits/contacts from physicians, nurses, aides, chaplains, social workers, and volunteers, in addition to other care and services provided by the nursing facility. The hospice and the nursing home will have a written agreement in place in order for the hospice to serve residents of the facility.
Typically, hospice care starts as soon as a formal request or a referral is made. By law, the decision belongs to the patient. A hospice representative will visit the patient within 48 hours of referral, pending the physician's approval, providing the visit meets the needs and schedule of the patient and family/primary caregiver. Hospice care begins within a day or two of referral. However, in urgent situations, hospice services may begin sooner. Because hospice care includes family members and other caregivers, they are also considered an important part of the decision-making process.
Hospice care may involve not treating illnesses. Patients and family members should understand the care or lack of care that is planned. For example, if one has pneumonia, it may (or may not) be treated. Any Medicare services received by a hospice patient are covered under original Medicare including those hospice patients who have a Medicare Advantage plan and also services provided by a primary care physician for unrelated hospice treatments.
Final wishes usually provide insight to what an individual needs for a peaceful death.
A final poem for Ruth, Rosie the Riveter: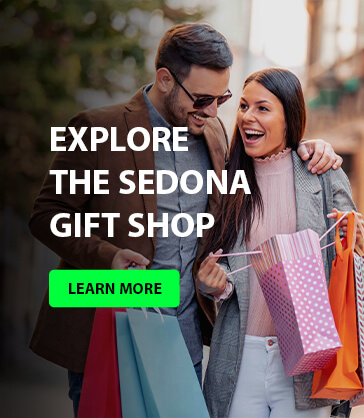 Dear One…
Thank you for your love
Thank you for all you have done
Thank you for all you have given
Now it's your time to rest
(Anonymous)
The views that I am expressing are my personal opinions and not necessarily the opinion or position of the city of Sedona or the Sedona City Council.