Sedona AZ (December 2, 2019) – In 1991 scientists concluded that climate change is happening, and in 1992 they concluded that human beings are the cause of the accelerating rate. Today, the vast majority of climate scientists – 97 percent — agree.
The greenhouse effect, which was first proposed in 1824, is caused by gases that form a kind of blanket around the earth that traps heat that would otherwise escape to space and thus insulates the earth to allow life as we know it to flourish. Humans are increasing the thickness of that blanket by adding greenhouse gases to the atmosphere causing more heat to be trapped and temperatures around the world to increase. Carbon dioxide constitutes more than 90 percent of greenhouse gases, and burning fossil fuel contributes the majority of the additional carbon dioxide.
Temperatures have varied over millions of years as a result of natural forces. There have been warmer periods and colder periods. Scientists have compared those natural changes with the temperature changes over the last 1700 years and the rapidly increasing temperature they are observing today far outpace those caused solely by natural forces.
Global temperatures have already increased one degree centigrade. Scientists say we have to keep the global temperature rise below two degrees centigrade to avoid radical changes in agricultural production, increased drought, drastically rising sea levels, loss of species, spread of disease and raging forest fires. We're already witnessing some effects, such as this year's non-monsoon, fires in California, more destructive hurricanes and tornados, and changes in agricultural growing seasons.
It's important to know there are things we can do as a community and as individuals to help limit the impacts of climate change. Some people have switched from traditional gas vehicles to electric cars, and as technology improves and more recharging stations are available, more people are likely to make that change. Some travelers buy carbon credits when they travel by plane. Soil can capture and trap carbon dioxide, and changes in agricultural practices – such as putting biological materials back into the soil as nutrients and reducing tilling which releases carbon dioxide – can help restore a balance. Replanting forests — trees, trees, trees – would increase the amount of carbon dioxide that is captured from the atmosphere.  Telecommuting rather than driving to work is an option for some, as is replacing some or all meat with plant-based meals.
Some decisions aren't going to be easy. The Sedona City Council recently discussed the proposed transit system, and the issue of diesel versus electric buses was raised. Diesel buses are currently less expensive than electric, and we'd have to buy more electric buses to get the same route coverage. While diesel buses offer a reduction in emissions because many cars are removed from the roads, electric buses are significantly better for the environment – they are quieter, emit less carbon dioxide, and are cheaper to maintain. Park City, Utah, and Aspen, Colorado – small towns, both –are switching their transit fleets from hybrid to electric. As we develop our transit plan, we need to look ahead at best practices as we make decisions.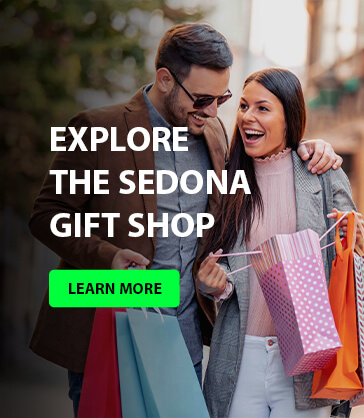 In order to reduce the risks climate change poses to Sedona, the city is currently gathering data to develop a climate action plan detailing what we can do to preserve our safety and resources in the coming years. Once the data is gathered, a technical advisory committee will be created to work with the city to develop that plan and set reasonable, fact-based carbon neutrality and renewal energy goals for the coming years. The first meeting of the technical advisory committee is projected to be in January 2020.
The city is also working on a sustainability plan for city facilities, which will include increasing reliance on renewable energy, protecting and preserving our water, and reducing reliance on pesticides and other toxic substances. Targets will be set so we can monitor compliance with that plan.
Climate change is a reality. It's prudent to acknowledge the challenges and do what we can as individuals and a community to responsibly address the realities of climate change.
The above opinions are mine alone and do not represent the views of the Sedona City Council.