By Councilor John Martinez
Sedona AZ (April 23, 2015) – Throughout the history of our country, men and women have been called to make a great sacrifice and give their time and sometimes their very lives that we might enjoy freedom, liberty, and the pursuit of happiness. With every challenge we faced, we have risen to defend the nation we love and cherish.
Well, men, it looks like Hitler, Hirohito and Company at last are in for a pack of trouble. They have the women of this country all riled up. And as anybody knows, when the gals play marbles, it's really for keeps. 
— Douglas Airview, February 1942
The Veterans History Project is a national project to collect and preservethe wartime contribution of civilians, support staff and war industry workers, as well as the experiences of military personnel from all ranks and branches of the military. Nineteen million war veterans currently live in the United States, and every day we lose approximately 1,600 of them. Motivated by the urgent need to collect the stories and experience of those veterans while they are still among us, the United States Congress created the Veterans History Project of the Library of Congress. In Arizona, the Sedona Public Library is the only official partner of this great project north of Prescott. It is estimated that there are 29,000 veterans living in the Verde Valley, who are qualified to contribute. As of this writing, more than 200have volunteered to tell their story and we look forward to the contributions of many more. Please tell your story, or someone else will and may tell it wrong.
On December 7, 1941 when Pearl Harbor was attacked, it became irrefutable that America was not a fortress – not isolated from what was happening in the rest of the world. That day changed the lives of all who heard the radio broadcast – the news that electrified the nation and called this generation to train for War. These men and women came of age during the Great Depression, when economic despair hovered over the land like a plague. Now the nation turned to those same young people to carry the heaviest war burden, to fight in enemy territory and keep the home front secure and productive. They valiantly answered the call to help save the world from the two most powerful and ruthless military machines ever assembled.
New branches of the service were formed to get women into uniform, working at tasks that would free men for combat. Other women went to work in laboratories and in the factories, besides building ships, planes and tanks, they raised families. It was a critical time in shaping of this nation, and I am honored to say that my uncles Louie and Frank and my dad John Sr. fought in WWII. My mother-in-law, Ruth, also contributed to the war effort by becoming "Rosie the Riveter" building the B-17 bomber. My uncles Marcello and Frank, as well as my childhood next-door neighbor Ysidro, fought in the Korean conflict.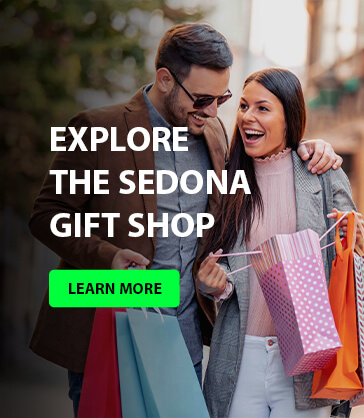 When World War II ended, more than 12 million men and women put their uniforms aside and returned to civilian life. Their service was not widely recognized outside of their immediate families or communities, but they were proud of what they accomplished. They rarely discussed their experiences, even with each other, but their legacy remains. That is why the Veterans History Project was created – to help us all remember.
The Veterans History Project is also interested in documenting the experiences of veterans and civilians during the Vietnam, Grenada, Kuwait, Iraq, Iran and the Afghanistan wars. It is the goal of the Veterans History Project volunteers at the Sedona Public Library "that no veteran be forgotten." After completion of the interview, the veteran will receive a free DVD in a format that can be played on either a DVD player or a computer. A second copy of the DVD is sent to the Library of Congress for preservation as part of our nation's history. To learn more, and see and hear some of the thousands of interviews that have been collected nationwide, log on to the Library of Congress website at www.loc.gov/vets. If you are interested in an interview for yourself or to refer a local veteran, contact Jolene Pierson, Sedona Veterans History Project chairwoman by phone at (928) 282-7999 or jpierson@commspeed.net.
Knowing that this and future generations of Americans have much to learn from those who have served, the U.S. Library of Congress and the Sedona Public Library have embraced this project. This project is supported locally by the Sedona Marine Corps League and the Sedona Elks Lodge and by generous donations by individuals. Tax-deductible donations to support the Veterans History Project can be made to the Sedona Public Library.
The Veterans History Project hosts a monthly series of events titled Coffee with a Vet and everyone is invited to meet and chat with a local veteran. Coffee and refreshments are available and are free.  The next meeting is Friday, May 15, 2015 at 10:00 a.m. at the Si Birch Community Room at the Sedona Public Library. For additional information about Coffee with a Vet and assistance with veteran benefits, contact Eduard Uzumeckis at (928) 202-2193.
The views that I have expressed are my personal opinions and not necessarily the opinions of the city of Sedona or City Council.