Sedona AZ (May 11, 2016) – Are you tired of sitting in Sedona traffic? Consider changing your mode of transportation. There are no traffic backups in the bike lanes. Some people believe riding a bicycle on the road is dangerous. However, I believe riding a bicycle in Sedona is fun and safe if you follow a few simple rules. The League of American Bicyclists advises that riders follow the law, be predictable, be conspicuous, think ahead and be ready.
Follow the Law
Your safety and the image of bicyclists depend on you. Show respect for other users of the road and you'll earn respect back. Cyclists are allowed to use all roads in Sedona and according to Arizona State Statute (ARS) 28-812 cyclists have the same rights and responsibilities as drivers. Obey traffic signals and stop signs, ride with the flow of traffic and use the rightmost lane. When entering a roundabout, yield to vehicles in the roundabout. Wait for a gap in traffic and merge into roundabout traffic to the right. Watch out for vehicles crossing your path to enter or leave the roundabout. Exit the roundabout on the right.
Be Predictable
Make your intentions clear to everyone on the road. Ride straight, use hand signals and check behind you before turning or changing lanes. A cyclist weaving in and out of cars on the road or cars in a parking lot is unpredictable. On a shared use pathway always slow down when approaching pedestrians and give a verbal greeting when you are about to pass. The pedestrian you are courteous to on the pathway may be the driver who treats you well when you are cycling on the roadway.
Be Conspicuous
Ride where people can see you and wear bright clothing. Make eye contact with others and ride on the right with the flow of traffic. Never ride against traffic on the road, in a bike lane or on a sidewalk. Don't ride on sidewalks. Sidewalks are designed for slow moving pedestrian traffic, not fast moving bicycles. Motorists are not looking for bicyclists riding on the sidewalk and they will not expect you to be riding the wrong way. Statistically you are much safer riding in the bike lane with the flow of traffic than riding on the sidewalk against the flow of traffic. Use a light when riding at night. ARS 28-817 requires any bicycle used at night has to have a front white light and a rear red reflector or red light.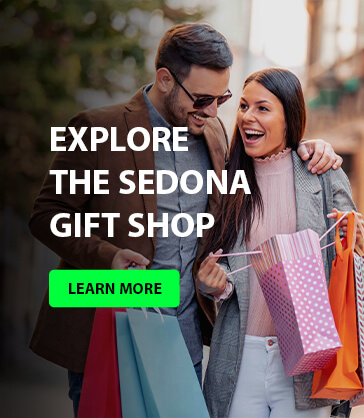 Think Ahead
Anticipate what drivers, pedestrians and other cyclists will do next. Watch for turning vehicles and ride outside the door zone of parked cars. Look ahead for road debris, potholes and other hazards. Cross cattle guards and railroad tracks perpendicular to the metal bars. Be aware of your surroundings and ride defensively.
Be Ready
Before heading out, check that your tires are properly inflated, brakes are working, chain runs smoothly, and quick release levers are closed. Carry tools and supplies appropriate for your ride and wear a helmet. Cycling gloves and shoes will provide additional comfort.
Finally, motorists must be aware of bikes and follow state laws pertaining to bicyclists. ARS 28-735 states that drivers may come no closer than three feet when passing a bicyclist. Slow down and don't pass the bicyclist until it is safe to do so. Be watchful at intersections. Yield to bicycles as you would any other moving vehicle. ARS 28-815 states drivers must not operate, park or leave an automobile in a bike lane. Drivers are required to yield to bicyclists as they approach right turn only lanes.