Sedona AZ (September 20, 2017) – Police departments are living, breathing organizations comprising the most dedicated, empathetic and professional human beings around, who are focused on accomplishing one primary mission – ensuring that all residents and visitors are safe. Our devoted public servants are working every hour of every day and night, all year long. The Sedona Police Department employs incredible people, and I'm proud to serve with each one of them. All of us thank you for allowing us the privilege of providing this honorable service to our community.
I have been your chief for eight months, and during this time we have made significant changes to how we are structured and the direction in which we are headed. Most important, we have refocused our efforts on the priorities that matter, essentially getting back to the basics of policing and ensuring we are providing the best service possible. Here are some updates regarding your police department.
For the first time in quite a long time, our department is fully staffed. We have no vacancies, sworn or civilian. With the recent addition of a commander, I have two experienced, professional leaders in command positions to help me move this organization forward. We have five enthusiastic field sergeants who have embraced our new direction and effort, and we recently hired and trained five new police officers. Our officers are the most visible representatives of this awesome organization, and they have my utmost respect and admiration for what they do, every hour of every day and night of the year.
On the non-sworn side, our amazing dispatchers field the 911 calls and other inquiries every hour of the day and night. They are the unsung heroes who keep our officers safe. Rounding out our team, our records folks ensure we keep all documents related to our profession; ensure public requests are filled accurately; and keep the data within our records system free of errors, omissions and problems. And finally we have several other dedicated civilian support professionals working hard every day, without whom we could not function as well as we do.
We can't forget about our dedicated volunteers who do much work for us, allowing us to concentrate on our service mission and priority calls. In addition to meeting and greeting the public at the front desk, they provide vacation checks on homes of residents who are away for a period of time, they provide transportation of low-level offenders to county jails, and they pick up warrant suspects who have been apprehended in other jurisdictions and bring them back to Sedona. We are always looking for more help, if you are interested in joining this great team.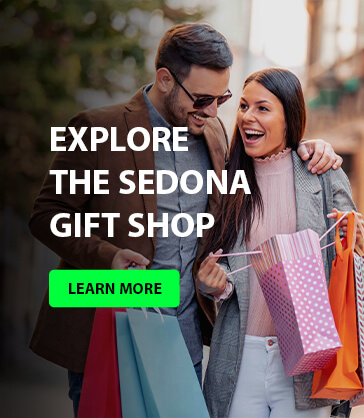 Here are a few other notable milestones worth mentioning. Our Computer-Aided Dispatch and automated Records Management Systems system is the technology that basically runs the police department, from reporting, to dispatch, to crime management and accountability, to officer safety. It touches almost everything in a police force. This system required updating to meet the needs of a modern police department. Your city council and city manager ensured we had the funding to begin the long process to procure a new system that will take us to higher levels of productivity and efficiency, and will save money in the long run.
We have fully implemented the officer take-home vehicle program and it has already proven to be a public safety benefit. On three occasions in the past two months, off-duty, uniformed Sedona PD officers who were driving to work or heading home after a full shift have stopped, and sometimes pursued and apprehended several dangerous criminals who were heading to our city. They have also been a needed police presence on our highways to slow speeders to legal limits and provide a sense of security to all.
We have fulfilled a promise I made to rededicate a full time School Resource Officer to our schools, believing this is a critical aspect to our community policing efforts regardless of how the position is funded. We will continue to look for grant opportunities to help fund this position.
This is only a snapshot of your Sedona Police Department, which continues to advance in its dedication, professionalism and policing skills. We hope you share our excitement about the future of your department as we move forward in partnership with the people of this wonderful community. Feel free to stop by and say hello when you are near our station, or when you see an officer in the field. We look forward to meeting soon.