Sedona AZ (December 22, 2015) – With the holiday season upon us, many of us find ourselves reflecting on the past year and those individuals and events that impacted our lives and community. For me, Aug. 19 and the arrival of a 5 foot 6 inches, 3,000 pound steel girder in Sedona, have extra-special meaning.
As many of you know, I was a police officer with the Port Authority of New York and New Jersey at the time of the 9/11 attack. As with so many others, that day has forever changed my life. The events of that day caused so many of us to pause and pledge to always remember and never forget: to never forget the 3,000 victims killed and to always remember their families left mourning that senseless act; to never forget the heroic acts of our fire and police personnel who responded; and to always remember the citizens who stepped up and did the same. Americans united on that date, as the attacks were not only an attack on New York, they were an attack on all U.S. citizens.
So, when I learned of the prospect to receive a piece of the World Trade Center as a 9/11 memorial, I immediately submitted a request to bring this important and priceless piece of history to our community. After waiting two years, this request was granted and on Aug. 19, Sedona was entrusted with the steel girder and given the meaningful responsibility to pay tribute to all those who died that day.
This special piece of history is one of about 1,200 pieces of steel from the World Trade Center towers that were donated by the Port Authority of New York and New Jersey to law enforcement and fire agencies and cities and towns across the country. Sedona is now entrusted with the honor and duty of providing a permanent public display for this girder. And, although 9/11 is probably one of the worst days in our country's history, this artifact provides Sedona with the distinct honor to always remember and never forget.
In 2011, we came together as a country united, and I am now asking Sedona to unite once again as a community and play an active role in the creation of the home for this girder. The hope is to place the girder prominently in front of Sedona Fire Station #6 on State Route 179, and create a seating area and garden sanctuary around it, where people can gather and reflect for many years to come. The only way this goal will be fulfilled is if individuals and corporate entities provide the funding to do so. Any donations received will help.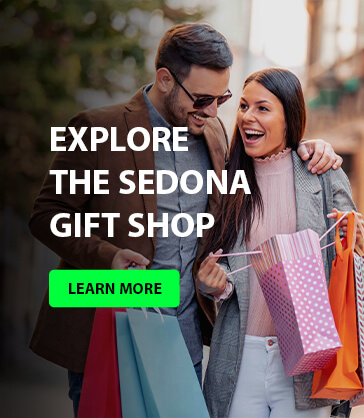 If you agree that in 2015, Sedona was given a priceless piece of history and the honor of proudly displaying this artifact, please consider giving to this worthwhile effort. Your tax deductible donation of any amount is greatly appreciated for this project. Donations of less than $911 will be noted along with larger donations on the 9/11 Memorial page on the Sedona Fire District website and in the print journal for the dedication ceremony. Donations of $911 or more will receive recognition on the sponsorship wall at the Memorial.
You may send your tax deductible contributions to: SFD-9/11 Memorial Fund, 2860 Southwest Drive, Sedona, AZ 86336. In addition to cash donations, the memorial fund is set up to accept credit card donations by calling 928-282-6800. For more information, visit www.SedonaFD911Memorial.org.
The above represents my own opinion and does not necessarily reflect the opinions of City Council or staff.