Sedona AZ (June 23, 2016) – For those of you who don't already know, the Sedona Fire District was awarded one of the last remaining artifacts from the World Trade Center after the attack on September 11, 2001. The 3,000 pound 5½ foot steel girder was delivered in September of 2015 and the 9/11 Memorial Plaza Committee has been very busy with fundraising activities ever since.
It is with great pleasure I report to everyone in the city of Sedona and the Verde Valley that June 1, 2016, marked the ground breaking for the 9/11 Memorial Plaza at Sedona Fire Station No. 6 on Hwy 179.
The Committee has already raised well over $50,000 toward the construction and now, only $17,000 away from our ultimate goal, we still have a number of fundraising events in the works and encourage each of you to attend.
Among the most notable contributions and endorsements received to date, has been the $5,000 donation made by the Gary Sinise Foundation. This is especially significant because of everything that foundation continues to do on a national level for Veterans and for 9/11 programs. That his foundation thought enough of our modest efforts to make such a substantial contribution is beyond our most lofty expectations and appreciated beyond words.
While every single contribution is appreciated, special recognition must be given to these Sedona businesses who donated $911 or more to receive permanent recognition on the sponsorship plaque at the Memorial.
Jake Weber and Weber's IGA, AmTrust Bank, P.J.'s Pub, Circle K, Al Spector's Open Range Grill, Suddenlink, Sterling Financial, Sedona Lodging Council, CVS, Sedona Marine Corps, Taylor Waste, Bashas', Safeway, Arroyo Roble Hotel, Whole Foods, FDNY Retirees Association – Phoenix, Christ Lutheran Church, The Sedona Women, and APS – along with several private donations. And though not opening their Sedona location until September, OneAZ Federal Credit Union (formerly Arizona Federal Credit Union) didn't want to miss the opportunity to join this community effort and generously donated $2,500.
On a personal note, I was a New York Port Authority Police Officer just off-duty when that disaster jolted us all. It was a devastating time for everyone in the city and, indeed, for everyone in these United States. I don't think I truly understood what a profound impact it has had on so many outside New York until we began this fundraising effort. Just touching the girder has brought grown men and women to tears, right here in Sedona, and I have been repeatedly humbled by the significance this artifact represents to so many.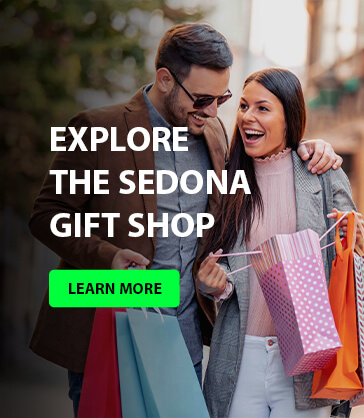 As a Sedona City Council member and the Chairman for the SFD 9/11 Memorial Plaza Committee, I have never been more proud of our community. Watching people come together to bring this solemn Memorial to us all is more gratifying than I am able to express. It is only through the generosity of businesses, groups, and individuals that this has even been a possibility let alone a reality.
You are truly among the finest group of people with whom I have ever worked and it is a genuine privilege being part of it all.
We look forward to the Dedication Ceremony on September 11, 2016, and to seeing all the members of our community in attendance.
And remember, it's not too late to participate in this historic venture. You may send your check to: Sedona Fire District – 9/11 Memorial, 2860 Southwest Drive, Sedona, Arizona 86336; for credit card contributions, please call 282-6800; or contribute online at www.SedonaFD911Memorial.org.
The opinions expressed are mine alone and do not reflect the opinions of the Sedona City Council.