By Audree Juhlin, Community Development Director
Sedona AZ (June 10, 2015) – What do vacation rentals, holiday lights, and overgrown weeds have in common?  They all are regulated by City of Sedona codes and regulations.  It is Sedona's goal to maintain the highest quality of life possible for our residents, businesses and visitors.  Sedona's code enforcement division, which has been a core City service since Sedona was incorporated in 1988, plays a vital role in maintaining a beautiful Sedona.
Like other cities around the nation, Sedona's code enforcement program focuses primarily on responding to complaints about possible code violations.  Someone sees that the weeds in front of an absent neighbor's house are nearly two feet high and calls code enforcement.  Someone else suspects that the house across the street is being rented as a vacation home and registers a complaint.  Or, a citizen files a complaint about a business that leaves holiday lights up all year.
How does code enforcement work?  When a complaint is received, Sedona's code enforcement staff schedules an inspection.  Based on the findings of the inspection and verification of a violation, the property owner is informed about the situation and methods for compliance.  If a violation is not found to exist, staff notifies the complainant of the findings.  Fortunately, it has been staff's experience that many property owners and tenants are simply not familiar with many of our codes, and that once they have the information, the majority voluntarily bring the situation into compliance.
The current staffing level of two code enforcement officers makes it nearly impossible to undertake extensive proactive enforcement of all City codes.  Code enforcement cannot be in every neighborhood every day, so we rely on citizens to let us know about possible violations.  If you are concerned about a situation that you think might be a code violation, there are a number of ways you can share your observations.  We follow-up on every complaint and will let you know the outcome.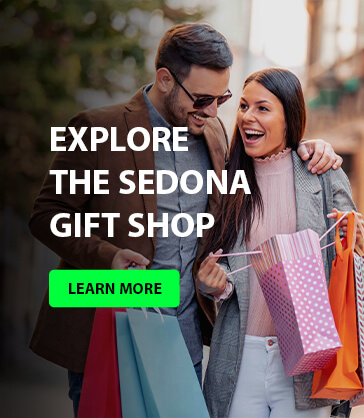 For your convenience, there are several ways to report a concern or violation:
Report it online.  Go to the "Report It!" webpage at www.SedonaAZ.gov/reportit   to submit concerns or download the app.
Stop by the Community Development Department at 102 Roadrunner Drive, Building 104. 
Call (928) 203-5000.
Complete a Citizen Assistance Form available online at www.SedonaAZ.gov/cd. This form is located under "code enforcement" on the Development Services web page under Community Development Department.
We are all privileged to live in such a beautiful place.  The City remains committed to its code enforcement activities and recognize that team work is essential to our success.  We are devoted to work in partnership with our residents, businesses, and neighborhood associations to ensure Sedona remains a great place to live, work and visit. 
If you have questions about code enforcement or want more information, please contact Senior Code Enforcement Officer Glenn Sharshon at (928) 204-7114 or by using the City's hot line phone number (928) 203-5000 or email Glenn at gsharshon@SedonaAZ.gov.