Sedona AZ (August 11, 2016) – Reliability is what people expect. When you flush your toilet or wash something down the drain, you expect the water to flow to the wastewater treatment plant without overflowing onto the streets.
Inconspicuous is a desirable quality for a wastewater system to have. After all, who wants to smell the sewer after it leaves your home.
The Sedona wastewater department recognizes this and is committed to providing a reliable system that does not attract undue attention. Treating 1.1 million gallons of wastewater per day while maintaining our commitment to Sedona's citizens and visitors is a significant undertaking.
Collecting wastewater flows from the city requires a network of about 106 miles of pipes and 17 pump stations. Every five years, the gravity lines in the collection system are inspected using a television camera. Regular cleaning of the lines is necessary to perform this inspection and helps reduce blockages which can lead to overflows of manholes. The purpose for televising of the lines is to look for breaks, cracks and other deficiencies that need repair. Repairs are routinely made by city crews or contractors hired by the city. The operation of the pump stations is reviewed on a daily basis. The pump stations also have alarms that alert city personnel at all hours of the day or night if the station is not operating properly.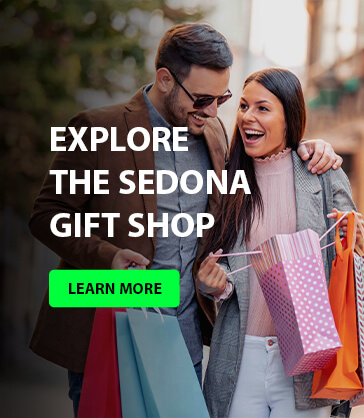 After flowing about five miles along West State Route 89A in 16- to 18-inch-diameter pipes, the wastewater arrives at the Sedona Wastewater Reclamation Plant located at 7500 W. SR 89A. At the plant, the wastewater is treated by removing contaminants. This is a biological process using virtually no chemicals. The standards by which this process is operated are largely mandated by a permit issued by the Arizona Department of Environmental Quality to the city of Sedona. The process results in a high quality water referred to as A+ effluent, and solid waste called sludge. The sludge is taken to Grey Wolf Regional Landfill. The effluent water is sprayed over 300 acres of land at the plant or flows into the Sedona Wetlands Preserve, a city of Sedona park.
Although the success of our service is characterized by reliability and low profile, we do enjoy when the public wants to learn more about what we do. Many who come on our plant tours remark that not only do they learn much, it is interesting.
If you want to tour the wastewater plant we invite you to contact us at 204-2234. We'll be glad to meet with you.