By City Clerk Susan Irvine
Sedona AZ (July 9, 2014) – The City of Sedona will be holding a Primary Election on August 26, 2014 to fill three City Council seats for a four-year term, to elect the Mayor for a two-year term, and to decide whether or not the voters want to continue the Alternative Expenditure Limitation – Home Rule Option.  There are eight candidates for the City Council seats and two candidates for Mayor.
This year marks a new era for the elections process in Sedona.  In 2013, the Arizona State Legislature passed a new law consolidating some municipal elections with State and Federal elections.  In the past, Sedona City Council elections were held in the spring of even numbered years but must now be held in the fall of even numbered years.
What does this mean to you as a voter?  First and foremost, Sedona elections for City Council will no longer be vote-by-mail elections.  Since Federal and State Primary and General Elections are polling place elections, Sedona's City Council election must be in the same format.  If you are on the Permanent Early Voter List (PEVL), you can still vote by mail but may have to go through additional steps to receive a ballot by mail.  Please watch your mail for specific information and instructions to voters from your County Recorder.
Secondly, "Independents", or those not registered to the main parties (Americans Elect, Democratic, Libertarian and Republican), can vote in the Primary; however, you will need to tell your County Recorder which ballot you want to vote. If you are an "Independent" and are on the PEVL, you likely received a tear-off card to send back to your County Recorder with your ballot choice.  The ballots available to choose from will be the main party ballots which will include all the party races and the City races/issues and a separate City only ballot with just the City races/issues.  Independents who want a mail ballot need to choose one ballot style and make sure to return the tear-off card to your County Recorder in time for them to mail a ballot to you.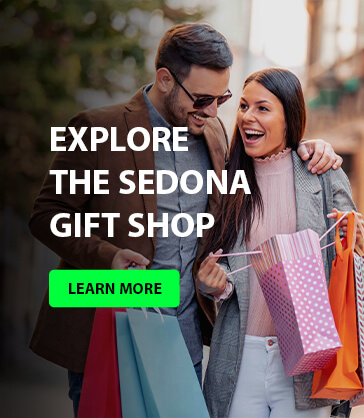 Everyone, regardless of party affiliation, can also vote in person on Election Day, August 26, 2014, from 6:00 a.m. to 7:00 p.m.  Sedona voters registered in Yavapai County can vote at any vote center in the County.  The Yavapai County Vote Center in Sedona is the Elks Lodge #2291, 110 Airport Road.  There are 29 other vote centers throughout Yavapai County which can be found by visiting their website www.yavapai.us.  Sedona voters registered in Coconino County can vote at their precinct polling place.  Precinct 82, Sedona North, is located at Wayside Chapel Community Church, Jordan Hall, 401 North Highway 89A.  Precinct 83, Sedona South, is located at Christ Lutheran Church, Fellowship Hall, 25 Chapel Road.
If you are going to be out of town during voting, please contact your County Recorder to ensure that a ballot is sent to an address where you can receive it.  Please note that ballots cannot be forwarded by the United States Postal Service and will be returned to the county.  If you are planning on being out of town during the ballot mailing period and do not have a forwarding address where your ballot can be sent, please contact Yavapai or Coconino County Voter Registration for early voting locations.
For more information, call the City Clerk's office at 928-282-3113.  Remember a vote is a sad thing to waste; please vote!