Sedona AZ (July 25, 2019) – The Sedona Sustainable Tourism Plan, a community response to the challenges of increased tourism spearheaded by the Sedona Chamber of Commerce & Tourism Bureau, received the Governor's Award for Outstanding Arizona Cultural and Historic Preservation Tuesday night at the Governor's Conference on Tourism in Tucson.
"Sedona has a lot to be proud of today," said Chamber of Commerce & Tourism Bureau President and CEO Jennifer Wesselhoff. "The award is a salute the entire community, especially Mayor Moriarty and City Council.  It also acknowledges the passion of Sedona businesses, residents and visitors for balancing our spectacular environment and quality of life with the quality of our economy and the experience we offer travelers."
Sedona welcomes an estimated three million annual visitors who enjoy the area's spirituality centers, arts community and wellness spas amidst the splendor of Sedona's unique red rock environment.  The city of 10,000 has been challenged in recent years by increased traffic and other social and environmental impacts of tourism growth.
"We are not alone," Wesselhoff said. "Tourism is expanding around Arizona and all over the world.  We are the first destination in Arizona to come together to define our vision of the future of tourism and create a plan to achieve specific, measurable objectives."
The award recognizes the organization or community making the most significant contribution to the cultural and historic preservation of the natural, cultural or aesthetic legacy of Arizona that inspires domestic or international visitation to the state.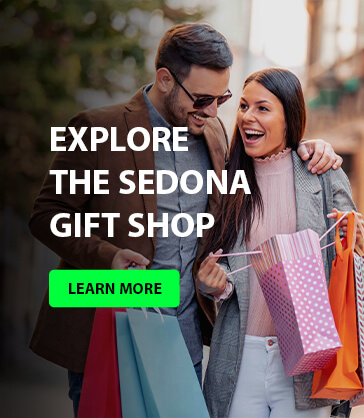 "We are grateful for the Governor's Award, and we welcome the leadership opportunities it represents," Wesselhoff said. "We are eager to share what we learned from our two-year process with the City Council, businesses, land management agencies, residents, visitors, consultants, and the ASU Center for Sustainable Tourism."
In the last year, separate studies show tourism in Sedona has an annual economic impact of more than $1 billion and is linked to 7,811 jobs. Tourism-related businesses contribute 77 percent of the City of Sedona's annual sales tax revenues and 54 percent of Sedona Fire District tax funding.
"Today's visitors want an authentic experience," Wesselhoff said. "Part of our Plan is to help promote interaction, offer voluntourism opportunities and use technology to manage visitation at popular sites."
Wesselhoff said the Chamber is working with local partners to develop a Sustainably Pledge for visitors and businesses that will "raise consciousness and brand our message of balance."