Sedona AZ (September 8, 2016) – The Sedona Chamber of Commerce & Tourism Bureau recently conducted a feasibility study for a potential bike share program in Sedona. The bike share study was a product development initiative, with a focus to become part of the traffic solution, support the Community Plan mission in transportation improvement, and promote a healthy lifestyle. 
A bike share program is a service in which road bicycles are available for shared use to individuals on a short-term rental basis. You have likely seen bike share programs and kiosks in cities worldwide.
The League of American Bicyclists designated Sedona as a Silver level bicycle friendly community; meaning the majority of the city has proper bicycling enforcement, education, engineering, and encouragement.
The study suggested a phase approach starting in the most concentrated areas of Uptown with a sole focus on non-motorized road bikes. The feasibility study outlined the project prototype design, program delivery, marketing and communications plan, cost projection, and best practices of a successful bike-sharing program.
"While I believe that one of the best ways to see and experience Sedona is by bike and that a bike share program could get people out of their cars, I don't think that we are ready for it", Co-Owner of Over the Edge Sports Michael Raney said.
"To me this needs to be a dual effort. First we need safe places to ride, dedicated bike paths, and bike racks, then we can add the bikes." Raney served on the bike share review committee and is the co-creator of the annual Sedona Mountain Biking Festival held in March.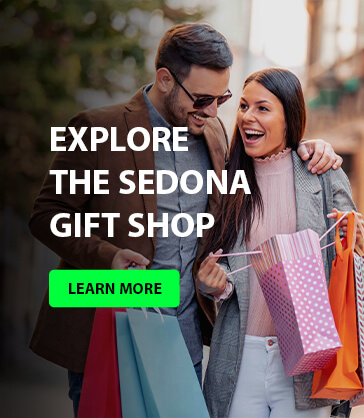 Since transportation improvement is the city's number one priority, a bike share program could alleviate traffic congestion in a sustainable approach, hence improving quality of life for residents and visitors.
"I think that the implementation details of a bike share program would need to be further refined. The concept is consistent with the City's vision of encouraging people to get out of their vehicles and utilize different modes of transportation," said Engineering Supervisor, Public Works Department for the City of Sedona Stephen Craver. Craver served on the bike share review committee with Raney and several other members of the community.
The Sedona Chamber of Commerce & Tourism Bureau (SCC&TB) collaborated with the Indiana University Capstone Project to determine the scope of solutions and an analysis of best practices for implementing a bike share program. Thank you to Humberto Valencia Ph.D. and the team at the Kelly School of Business at the Indiana University, for their dedication to this project.
The SCC&TB is taking a proactive approach to implement programs that support the Community Plan; including efforts to become a multi-modal and walkable city. Another example of a new product development initiative focusing on walkability is WalkSedona.com, which encourages visitors and residents to explore Sedona's walkable districts using their mobile devices.
Read more about the feasibility study at SedonaChamber.com under Reports and Research.