Sedona AZ (April 16, 2019) – The Sedona Chamber of Commerce & Tourism Bureau joined forces with the City of Sedona, Sedona Compost, Keep Sedona Beautiful and the Sustainability Alliance to launch Straw Free Sedona, a campaign that encourages local businesses and their patrons to cease use of plastic straws.
Since then, dozens of businesses have pledged to avoid one-time use plastic straws from their inventory; a small step towards a more sustainable Sedona. Initial reports have shown that since the launch of the campaign, over a half million plastic one-time use straws have been eliminated in Sedona!
To celebrate Earth Day on April 22, The Sedona Chamber of Commerce & Tourism Bureau (SCC&TB) has donated 10 reusable stainless-steel straws to participating restaurants for their first 10 patrons!
Be one of the first ten customers at the following businesses to receive a free usable straw: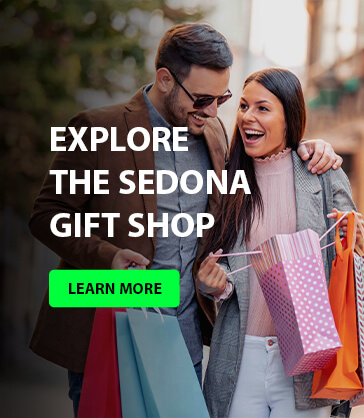 89Agave
A Sunset Chateau
Alma de Sedona Inn
Agave Highlands Golf Course
Black Cow Cafe
Briar Patch Inn on Oak Creek
ChocolaTree Organic Oasis
Cress on Oak Creek
Cucina Rustica
Dahl & Di Luca Ristorante Italiano
Etch Kitchen & Bar
Gerardo's Italian Kitchen
Hideaway House
Hilton Sedona Resort at Bell Rock
Holiday Inn Express Sedona – Oak Creek
Indian Gardens Cafe & Market
Local Juicery
Mariposa Latin Inspired Grill
Oaxaca Restaurant & Rooftop Cantina
Oregano's Pizza Bistro
Pisa Lisa
PJ's Village Pub
Plant 2 Platter
Poco Diablo Resort
Ramsey's Rocks and Minerals
Red Rock Gelato
Reds
Secret Garden Café at Tlaquepaque
Sedona Beer Company
Sedona Golf Resort
Sedona Pizza Company
Sedona Poké Company
Sedona Rouge Hotel & Spa
Sedonuts
Shadow Rock Tap + Table
TC's Bar and Grill
Thai Palace Uptown
The Hudson
The Melting Point
Village Lodge
Thank you to the following businesses who have eagerly jumped on this sustainable initiative. Although the elimination of plastic straws is a small step towards less waste on land and in the water, there are many more initiatives that can be put into action; such as decreasing use of plastic bags and Styrofoam containers. Perhaps your home or business can work towards zero-waste or use your food waste to compost your new vegetable garden.
Which initiative will you lead? How will you change the world on Earth Day?
Learn more and view all participating businesses at www.StrawFreeSedona.com. This is one of many sustainable initiatives forthcoming in the Sustainable Tourism Plan.