Sedona AZ (March 16, 2013) – The 2013 Sedona Bluegrass Festival will take place June 8 and 9 at Los Abrigados Resort and Spa in Sedona featuring headliner, The David Grisman FolkJazz Trio with the legendary mandolinist accompanied by son Samson Grisman on double bass and the superlative guitarist Jim Hurst. An array of national and regional bands will also be featured taking place along the banks of Oak Creek in one of Arizona's most beautiful settings.
"We've launched an educational component to this year's festival, the June 2-9 Sedona Bluegrass Institute at the Verde Valley School led by Berklee School of Music professor and bluegrass legend Darol Anger," said Festival director Bert Harclerode. Exceptional among modern fiddlers for his versatility and depth, Anger has helped drive the evolution of the contemporary string band through his involvement with his Republic of Strings, the Turtle Island String Quartet, the David Grisman Quintet, Montreux, the Duo and other ensembles. Today Anger can be heard on NPR's "Car Talk" theme every week, along with Earl Scruggs, David Grisman and Tony Rice. He has recorded and produced scores of important recordings since 1977, is a MacDowell and UCross Fellow, and has received numerous composers' residencies and grants. He is a featured soloist on dozens of recordings and motion picture soundtracks. Anger has invited Grammy winning guitarist and songwriter Laurie Lewis to join him for a program designed for young American string players ages 14-24. Students will participate in group and individual lessons, career guidance, songwriting and singing, and daily jams. From an anticipated twenty participants, two Institute bands will perform side-by-side with Anger and Lewis on the Saturday and Sunday Festival concerts. Applications for the Institute are available on line at www.SedonaBluegrassFestival.org
The festival grounds have been described as "˜idyllic' for its location alongside Oak Creek and for the Cottonwood trees that line the property providing shade and comfort. Food and beverage will be available both days and festival style seating is in place with low-back chairs and blankets. A maximum of 500 tickets will be sold for each day. Additional guidelines include no pets, smoking or outside food or beverage. Tickets are now available on line at www.SedonaBluegrassFestival.org
Saturday's Festival concert, noon to 7pm, includes Peter McLaughlin & the Sonoran Dogs, Muskellunge Bluegrass, the Burnett Family, the Titan Valley War Heads, and an Institute band with Anger and Lewis.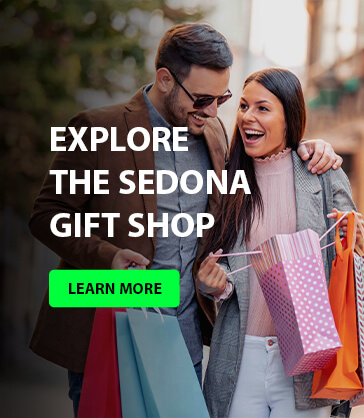 Sunday's concert runs from noon to 6pm and includes Institute Band II again with Anger and Lewis, Pick n Holler, the Matt Flinner Trio, and the Sonoran Dogs. The David Grisman FolkJazz Trio brings the 2013 Festival to a close. Performance times will be posted mid-April.
"There will be free and paid events before and during the week," added Harclerode. "May 1st we kick things off with programs in Sedona schools featuring Muskellunge. Wednesday, June 5 in cooperation with the Sedona Film Festival, we'll screen "Grateful Dawg" at the Mary Fisher Theater detailing the musical friendship between David Grisman and Jerry Garcia. Thursday, June 6 from 5-7:30pm is the annual BBQ Benefit when Anger and Lewis will perform alongside selected Institute participants. Friday, June 7 from 5-9pm three Institute Bands will perform throughout the community in public spaces, galleries and restaurants. Saturday, June 8 will be the second annual "˜Community Workshop' lead by Anger and Lewis at the Keep Sedona Beautiful building adjacent to Los Abrigados from 10-11:30am. It promises to be another week of Magical Music in the Red Rocks," said Harclerode.
Saturday passes are $35 for the full day with uninterrupted in-and-out access. Sunday passes are $40 also with full access. A two-day discounted ticket pass is now available on-line and available through March 31. For more information visit www.SedonaBluegrassFestival.org or call 928.204.2415
Chamber Music Sedona's 30th Anniversary Season is made possible with underwriting support from Aspey, Watkins & Diesel, P.L.L.C., Attorneys at Law. Additional support comes from The City of Sedona, The Arizona Commission on the Arts with funding from the State of Arizona and the National Endowment for the Arts, the Verde Valley Medical Center, The Margaret T. Morris Foundation and WESTAF.