Mexican Potter Magdalena Pedro Martinez, Rock-Blues-Soul Artist Lee Oskar, October 10-11
Sedona AZ (August 24, 2015) – Held against the backdrop of Sedona's breathtaking red rock vistas, the Sedona Arts Festival celebrates its 25th anniversary this fall.  Attracting artists from New York to California, this renowned festival will showcase a diverse line up of 125 juried artists, including 14 previous Best of Show winners.  Adding to the annual festivities will be the first-ever exhibit of metaphysical art and a special musical performance by world-renowned rock-blues-soul harmonica artist Lee Oskar.  The Sedona Arts Festival is held on the campus of Sedona Red Rock High School, Saturday Oct 10 and Sunday, Oct 11.
The two-day celebration of the arts will also will be highlighted by the works of renowned Oaxacan black pottery artist Magdalena Pedro Martinez, who preserves the ancient traditions of her native Oaxaca by concentrating her artwork primarily on beautiful sculptural images of traditional dress styles (or trajes) from the eight magical regions of Oaxaca.
Among the Best of Show winners displaying their works at Sedona's oldest and largest premiere arts event will be Donna and Jeff Tousley (Rio Rico, ceramics), Lisa Gastelum (Portland, OR, jewelry), Ed Kolle (Kanab, Utah, metal), Jeff Davison (Huntington Beach, CA, wood), Paul Wisdom (Deary, ID, metal), William Fickinger (Sagle, ID, mixed media), Marla Schindler (San Diego, CA, painting), Victor Yurivilca (Cathedral City, CA, jewelry), Richard Altenhoff (Ahwatukee, wood), Scott Thompson (Apache Junction, AZ, glass), Gerry Quotskuyva (Rimrock, AZ, wood), Lee Hendrickson (Goodyear, AZ, photography) and Adam Homan of Tucson, the 2014 Overall Best of Show honoree for his sculptures.
New this year is the Sedona Sacred Artist Tent featuring six local artists who represent spiritual meaning through paintings, jewelry, glass art, collage art and photography. An introduction to the sacred art of mini Divination Readings as well as Tarot, Heart Wisdom Guidance and Aroma Therapy will also be offered.
"It's exciting to bring new artists with different perspectives to the festival and show their pieces alongside our remarkably diverse and talented roster of artists from across the country.  It really provides a terrific blend," said Sedona Arts Festival Executive Director Lori Reinhart. "This year, the Sedona Sacred Arts gallery tent will add the metaphysical and magical side of Sedona."
Oskar is one of the founding members of the jam band WAR whose gold and platinum recordings include "Low Rider," "Cisco Kid" and "Why Can't We Be Friends."  As art director, Lee was instrumental in creating WAR's many album covers, and he introduced his own line of harmonicas in 1983 that are considered the standard of the industry.  He has been nominated for the Rock-n-Roll Hall of Fame three times, most recently in 2014. 
As a visual artist, Lee has explored a wide range of imagery, styles and techniques.  Most recently, his inspiration has been the natural beauty of the Northwest, from which he created a series of acrylics on canvas exploring the relationship between strongly contrasting elements and vividly colored, tonal backgrounds. At the Festival, he will display and sell his line of harmonicas as well as prints from his series of paintings.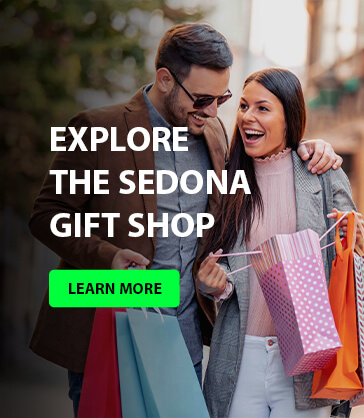 Lee Oskar and the Sedona Jam Band will perform Saturday, Oct. 10 at 4 p.m.
The Sedona Arts Festival also offers live music throughout the weekend, food, raffle prizes, and a KidZone for younger guests.  The Gourmet Gallery will feature locally produced and packaged kitchen and bath items including soaps, lotions, spices and jams.
Festival admission is tax deductible and proceeds benefit the Sedona Arts Festival Scholarship and Grant Fund which financially supports arts education in the greater Sedona area.  Nearly $300,000 has been distributed since the Festival began to graduating seniors pursuing higher education in the arts and in grants to local organizations providing arts education for area youth.
Festival hours are 9 a.m. to 5 p.m. on Saturday, October 10 and 10 a.m. to 4 p.m. on Sunday, October 11.
Tickets can be purchased for $10 online in advance at www.sedonaartsfestival.org.  Admission at the gate is $12.  Children 12 and under are free.  $2-off discount coupons can be used at the gate and are available at local hotels, the Sedona Chamber of Commerce Visitor Center and various local businesses.
The Sedona Arts Festival is supported by the Sedona Community Foundation, the City of Sedona, Sedona Chamber of Commerce, the Kling Family Foundation, L'Auberge de Sedona, and Enchantment Resort.
Due to the location on public school property, the Sedona Arts Festival is a smoke-free event and only service animals are allowed. 
For information, visit www.sedonaartsfestival.org or call 928-204-9456.