Sedona AZ (August 8, 2017) – Held against the backdrop of Sedona's breathtaking red rock vistas, the Sedona Arts Festival will present its 27th annual fine art festival on Saturday, Oct. 7 and Sunday, Oct. 8, 2017.  Attracting artists from across the country, this renowned festival will showcase a diverse line up of 125 juried artists as well as live music, food and art fun for the kids.  The Sedona Arts Festival is held on the campus of Sedona Red Rock High School, 990 Upper Red Rock Loop Road in West Sedona.
Previous Best of Show winners displaying their works at Sedona's oldest and largest premier arts event will be Jeff & Donna Tousley (Rio Rico, AZ, ceramics), Virginia Kerr (Phoenix, AZ, Fiber), Michael McKee (Fountain Hills, AZ, drawing/paper), Tim Mooney (Denver, CO, painting), Scott Thompson (Apache Junction, AZ, glass), Melissa Hollis (Hayden, ID, metal), Richard Turner (Wichita, KS, sculpture) and Duane Maktima of Glorieta, New Mexico, the 2016 Overall Best of Show honoree for his handcrafted precious metal jewelry.
A new signature venue, the Fine Art Gallery, is being introduced this year to complement the already high caliber of work presented on the field.  Local and regional artists have applied with a limited number of original works. Over 100 pieces will be represented in two and three dimensional mediums—paintings, prints, drawings, photography, sculpture, ceramic, fiber and jewelry. These will be displayed and offered for sale in the Fine Art Gallery tent with a portion of the proceeds benefitting the Sedona Arts Festival's Scholarships and Grants Program which financially supports art education in the greater Sedona area.  Since the Festival's inception in 1989, nearly $300,000 has been distributed to arts education groups as well as to graduating seniors pursuing higher education in the arts. 
"The Fine Art Gallery is an exciting new way to supplement our giving programs." said Sedona Arts Festival Executive Director Lori Reinhart. "We're thrilled to showcase artists who call Sedona home as well as artists from across the region.  It really provides a terrific blend alongside our remarkably diverse and talented roster of artists on the field."
Continuous live music is an integral part of the festival each year and this year's selection of artists will not disappoint.  Local favorite William Eaton will headline the festival.
Eaton is acknowledged as one of the world's leading designers of stringed instruments. His innovative multi-stringed instruments and harp guitars have appeared in exhibits, magazines, books and posters.  A four-time Grammy Nominee, Eaton's unique and original sound has been captured on 16 recordings for the Canyon Records label.  These recordings include some of his long-time collaborations with R. Carlos Nakai and four recordings as the leader of the William Eaton Ensemble, an eclectic "world chamber fusion" group whose releases have earned Billboard Critics' Choice awards and have charted in the top ten World album category.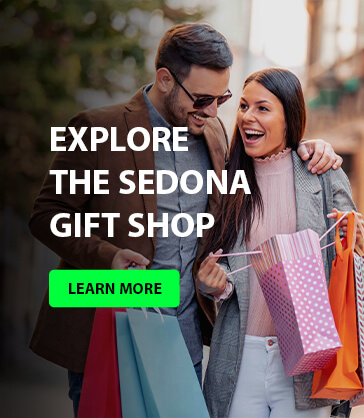 The Sedona Arts Festival also offers a variety of food choices, raffle prizes, a Gourmet Gallery with locally produced kitchen and bath items, and the interactive KidZone, which gives children 12 and under the chance to create their own masterpieces with help from local artists.  A variety of make-and-take art projects are available at no cost thanks to the generous support of the Arizona Community Foundation of Sedona. Children 12 and under also enjoy free admission to the festival when accompanied by a paying adult.
Festival hours are 9 a.m. to 5 p.m. on Saturday, Oct. 7 and 10 a.m. to 4 p.m. on Sunday, Oct. 8.
Tickets can be purchased for $10 online in advance at www.sedonaartsfestival.org.  Admission at the gate is $12.  Children 12 and under are free.  Coupons for a $2 discount may be used at the gate and are available at all local hotels, the Sedona Chamber of Commerce Visitor Center and various local businesses.
The Sedona Arts Festival is supported by the Arizona Community Foundation of Sedona, the City of Sedona, Sedona Chamber of Commerce and the Arizona Commission on the Arts.
Due to the location on public school property, the Sedona Arts Festival is a smoke-free event and only service animals are allowed.  
For information, visit www.sedonaartsfestival.org or call 928-204-9456.