Sedona AZ (October 29, 2013) – When members of the Sedona Arts Center gathered in September for their Annual Meeting they elected three new directors, reelected three others to additional terms, and celebrated SAC's success at meeting its budget goals for Fiscal Year 2012­-2013. Not only did the Arts Center end the year in the black, it exceeded its Contributed Income goal. Executive Director Pam Frazier extended heartfelt thanks to the full- and part-time staff members, board members, generous donors and dozens of volunteers who all played a role in this success. Frazier also received a round of applause when she confirmed that she has agreed to remain at her post for an additional three years.
When asked what prompted her continuing commitment, Frazier said, "Great things are happening at the Arts Center. We have a clear vision of our future, a strategic plan in place to help achieve that future, exciting programs, a skilled and resourceful staff, a dedicated board, a devoted cadre of volunteers and generous donors, a growing membership . . . the list goes on! How could I not want to be a part of its future?"
New board members elected at the annual meeting include Lewis Guthrie, Kathy Levin, and Edwin L. Wade, all of whom bring diverse and in-depth expertise to the board. Renata Barnwell, Sonya Malkhassian and Charlie Wolter were elected to additional terms and Dennis Ott was appointed to fill a vacancy.
Lewis Guthrie, formerly a freelance graphic designer from California, brings a lifelong love of art to his post on the board. While in California, Lewis served on the board of Laguna Chapter of the Shanti Project, a nonprofit human services agency that provides peer support and guidance to people affected by HIV/AIDS, cancer, and other life-threatening illnesses. Having moved to Sedona five years ago, he studied ceramics under Dennis Ott and has set up a ceramics studio in his home.
Kathy Levin is a longtime resident of Sedona who recently retired from her position as Associate Planner, in the Long Range Planning Division with the City of Sedona, where she was also staff liaison to the Historic Preservation Commission. Kathy has served on many nonprofit boards including Flagstaff Arts and Leadership Academy, Sedona Academy, Yavapai County Community Foundation, Verde Valley Sanctuary, Sedona Youth Activity Program and Sedona Historical Society, to name a few. She has worked for Make-A-Wish Foundation, Sedona Montessori School, Verde Valley School, the Northern Arizona Council of Governments and Coconino County Planning Department.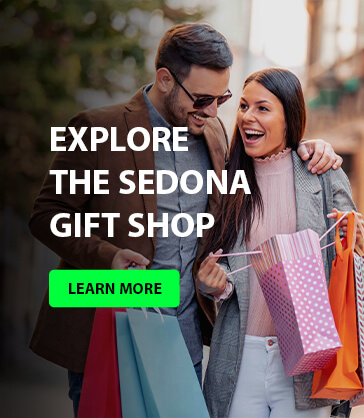 Edwin L. Wade has held positions at the School of American Research, Peabody Museum at Harvard University, the Philbrook Museum of Art in Tulsa, Okla., and the Museum of Northern Arizona. He has published 8 books and over 60 articles on art and culture, specializing in the arts of native North America. Currently he is president of the consulting firm El Otro Lado, which focuses on for-profit and nonprofit cultural policy development.
Dennis Ott brings a wealth of institutional memory to the board, having served a total of 12 years on the board, 7 of which as president. He has been teaching ceramics at SAC since 2000 and heading the department since 2003. Dennis has served on Sedona's Arts & Culture Commission, the Art in Public Places committee, the board of the Sedona Arts Festival, and has volunteered for and/or donated to most of the nonprofit organizations in the Verde Valley. He was instrumental in establishing the Sedona Plein Air Festival and Sculpture Walk and currently orchestrates the Loving Bowls event each December.
The following volunteer members comprise the Sedona Arts Center's Board of Directors for Fiscal Year 2013-­2014: David Simmer, President; Charlie Wolter, Vice President; Jim Peterson, Treasurer; Larry Swearingen, Secretary; Renata Barnwell, Rick Gandolfo, Lewis Guthrie, John Heyer, Kathy Levin, Sonya Malkhassian, Dennis Ott and Edwin L. Wade.
The Sedona Arts Center is located at State Route 89A and Art Barn Road in Uptown Sedona. SAC is a nonprofit educational institution dedicated to nurturing creative discovery, learning and sharing through arts education and artistic development. It has been a cornerstone of the arts in Sedona for more than 55 years. For more information call 928-282-3809 or visit SedonaArtsCenter.org.