By Camilla Ross
President and Chair, Sedona Arts Academy
Sedona AZ (July 30, 2021) – Sedona Arts Academy (SAA) announces Open Mic Night and a Masterclass with Sabina Sandoval, which occurs bi-weekly on Sundays from 6:00pm- 10:00pm. Join us for a SPECIAL EVENT on Sunday, August 15th& 29th where we welcome Sabina Sandoval's Free to be Me Drumming Event Master Class. Let our spirits soar, and the pulse of the earth be felt, by people united by the healing rhythm, the pounding of our hearts with one of the most powerful instruments in the world…. the drum. This is for ANYONE. Drums provided.  Time – 6:00pm to 7:30pm. Tickets – $35 includes Open Mic night following event from 7:30pm to 10:00pm. $10. Ticket Link – http://bit.ly/SAA-open-mic-weekly
Sedona Arts Academy (SAA) announces Sing-along with Jeanie Carroll on Saturday, July 31, 2021, 7:00pm – 9:00pm. And, Friday, August 13th, 2021 from 5pm to 7pm. Join Jeanie in a good ol' fashioned sing-a-long to classics such as Gershwin, Porter, Sinatra, Bennett and more. Tickets are $20 each at the door or online at  https://bit.ly/saa-sing-a-long-aug
Sedona Arts Academy (SAA) announces Paint for Fun Night with Phyllis Anglin on Thursday, August 12th, 2021, 4:30pm – 6:30pm and September 9th, 2021, 4:30pm – 6:30pm. This paint class is hosted by local artist Phyllis Aglin; she will be guiding you through her paint-along system where you'll create a beautiful painting, ready to display in your home. Tickets are $35 and this includes all your painting supplies, light snacks, and a beverage. Tickets can be found here: https://bit.ly/saa-paint-class
Sedona Arts Academy (SAA) announces Salsa Night with Dana on Mondays starting July 12, 2021, 7:00pm – 8:00pm through August 16th. Dana De Luz leads this Salsa 101 six-week series where you'll learn and perfect at least 15 easy Salsa steps. Have fun while enjoying lively Latin music certain to get your hips moving! Each class will include a warm-up with Latin motion techniques and review of steps from the previous week. Then we'll learn some new steps. Put on the music and shake those hips! Advanced registration is recommended for this event. For the Six Week Series the price is $120, or drop-in for $30.http://bit.ly/SAA-salsa-mondays
Sedona Arts Academy (SAA) announces Cooking with Chef Minyan Zhu: It's all about the Curry. Starting July 22, 2021, 4:30 – 6:30pm Four amazing classes.  Empower yourself to make the most delicious stir fry using seasonal ingredients and Techniques that will give you limitless options when it comes to crafting your meal. Come learn, create community, and become a master of stir fry, a delicious and nourishing meal in as little as 15 minutes. Take out is obsolete. Attend one or attend all classes.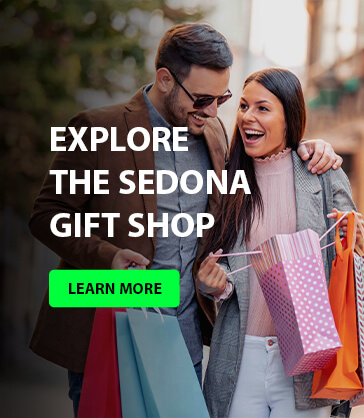 Thursday, July 22nd – Sauces & Curries
Thursday, July 29th – Cooking w/ Protein
Thursday, August 5th – Putting it all Together
Thursday, August 19th – Sourdough Cultures & Baking
Advanced registration is recommended for this event. One class $35 and at the door. $45. Four cooking classes $135 advance purchase. At the door $145.  Classes limited to 30.
***RESERVATIONS RECOMMENDED***Purchase online
https://bit.ly/saa-cooking-class-series or call (860) 705-9711 to buy.
Sedona Arts Academy (SAA) announces Adult Game Night – Bring a Friend to Game Night on Sunday, August 22, 2021, 4:00pm-6:30pm. This will be a fun-packed event with appetizers & beverages. Oh Yeah…. and there are a few door prizes to be won. Please bring your own game (BYOG) and feel free to BYOB Tickets are $45 each. http://bit.ly/SAA-game-night 
All events will be held at Sedona Arts Academy in The Collective Sedona located at 7000 SR 179, Suite C-100 in the Village of Oak Creek. For additional information or to book your tickets by phone, please call 860-705-9711