Sedona AZ (October 22, 2021) – Argentine Tango Night with Dana on Mondays, Nov.  1 through Nov. 22, 7 to 8:30 p.m. In this beginner level series, Dana De Luz will teach the proper hold and energy of Argentine tango, as well as give you a small series of movements to practice with the music. Each class will be followed by a 30-minute practica (tango practice with other students). Dana will also teach the basics of etiquette for a Milonga (Argentine tango social dance). Because Argentine tango is such a close dance masks will be required, hand sanitizer is available, and vaccinations are recommended. Advanced registration is suggested. For the four-week series, the price is $85 or drop-in for $30 per session. Tickets can be purchased at bit.ly/saa-tango-fall21.
Cooking with Chef Minyan Zhu, Thursdays (see dates below), until Dec. 9, 4:30 to 6 p.m. Empower yourself to make the most delicious soups, sourdough, sourdough pizza using seasonal ingredients and techniques that will give you limitless options when it comes to crafting your meals. Come learn, create community and become a master of stir fry. Make a delicious and nourishing meal in as little as 15 minutes. Take out is obsolete.
Class schedule (attend one class or the full series):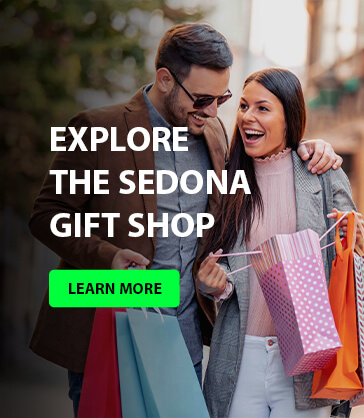 Thursday, Oct. 14 – Soups
Thursday, Oct. 28 – Sourdough
Thursday, Nov. 4 – Sourdough Pizza
Thursday, Nov. 18 – Blender Magic
Thursday, Dec. 9 – Art of the Pickle
Advanced registration is recommended for these events. Full series package is $135 with advance purchase or $145 at the door.  Single classes are $35 each in advance or $45 at the door. Classes are limited to 30 participants. Sorry, no refunds. Tickets are available at bit.ly/saa-cooking-class-fall21 or call 860-705-9711.
First Friday with music by Kaleidoscope Redrocks, Friday, Nov. 5, 5 to 7 p.m. Join us to celebrate First Friday and enjoy our art gallery and live music by Kaleidoscope Redrocks, the sister duo of Gracie and Tivona from the Village of Oak Creek. They'll be playing rock, country, folk and pop favorites from the 1970's. Free and open to public.
Rick Cucuzza of evoL-ution, Saturday, Nov. 6, 6 p.m. to 8 p.m. evoL-ution is Rick Cucuzza creating an ever-evolving live musical performance. There are no pre-recorded tracks used. Some of the performances are totally impromptu and each one is always uniquely different. Rick plays a variety of music including contemporary jazz, blues, funk and rock. He does covers as well as his own unique originals. Tickets are $25 in advance or $35 at the door. Premium tables are available for $55. Tickets are available at bit.ly/saa-rick-cucuzza or call 860-705-9711.