Sedona AZ (April 9, 2013) – The Sedona Art Museum, a recently created 501(c)(3) nonprofit, plans to move into a space located in the Old Marketplace in Sedona, at 1370 West SR 89A, in May. To do so, they need to raise the funds to pay utilities and triple net fees – real estate taxes, building insurance, and maintenance. They will also collect donations to renovate and pay for operational expenses for the three suites along the central courtyard at their Kick-Off Fundraising event – the SAGA 2013 Invitational Exhibition – held at this same location, and open daily from 12 – 5 p.m. from April 12 – 21.
Although the museum has yet to open their doors, they have plenty of art to fill the walls already promised by art collectors. The artists expected to adorn the walls and floor spaces of the Sedona Art Museum are among those who have lived and worked in Sedona throughout history, and called it home. Some examples include Max Ernst (1891 – 1976) who married Dorothea Tanning and moved to Sedona in 1946. Together they were principles in the Surrealist art movement. Ernst created the sculpture "Capricorn" in Sedona. Al Nestler (1899 – 1970) moved to Sedona in 1960 and opened what is thought to have been either the first or second fine art gallery in town. His paintings hang in permanent collections in museums across the nation and in many private collections.
Some of Sedona's internationally well-known artists who are still working and living among us today include Joella Jean Mahoney who is known for her dramatic, large scale landscapes in oil.Even though she has a flower series, a figure series, and a horse series, the canyon landscape of the Colorado Plateau has become the major motif of her paintings. John Henry Waddell, an American sculptor, painter, and educator, is still sculpting the human figure as his primary subject. Commissioned in 1970, and completed in 1974, his bronze sculpture titled, Dance, consists of eleven life sized figures in various dance positions and another figure playing the flute. Dance can be viewed on the sidewalk in front of the Phoenix Herberger Theater.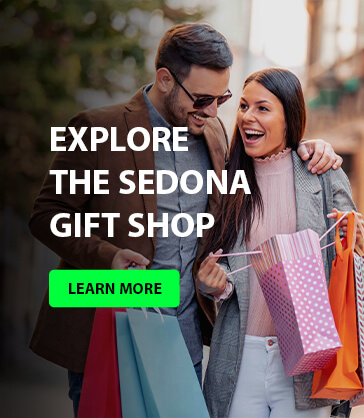 Many other artists have graced Sedona over the years with their creations, and gifted it with the flavor of much larger cities which are interested in the visual arts, bringing visitors and art collectors into our community. However, according to a recent edition of American Style Magazine, Sedona has fallen from #2 in the list of top arts destination cities in 2007 to #7 in only a few short years. John Warren Oakes, President of the Sedona Art Museum said, "What we noticed when first arriving in Sedona is that the city did not have an art museum and most of the numerous professional artists were not represented by art galleries here." That is one of the many reasons why he has been working very hard to open an art museum to showcase Sedona artists since moving here last April. "The economic benefits to our city are directly related to what is happening here," notes Oakes on his blog, "An art museum would help Sedona at least hold its place in the top ten. Perhaps we might regain some of our reputation as an arts destination city. We just cannot afford to do nothing."
Anyone wishing to help with this historic effort is welcome to stop by to talk to one of the SAGA artists, or to a docent for the Sedona Art Museum, during the SAGA 2013 Invitational Exhibition. A gala Opening Reception for the public will be held on Saturday, April 13, from 6 – 8 p.m. Anyone interested in learning more about the museum can read Oakes' blog at http://www.sedonaartmuseum.blogspot.com, or view the Sedona Art Museum website at http://sedonaartmuseum.org. Those interested in making a donation of any kind to the Sedona Art Museum can email info@sedonaartmuseum.org, or call 928-821-0515..