Sedona AZ (November 30, 2015) – At its annual meeting on November 19, 2015, the board of the Sedona Art Museum held its elections.  Mark Schrader took the helm as Chairperson, and Mary Byrd as Vice Chair.  Mark, who  has been involved in the Sedona Art Museum since its inception, is owner of ALT Gallery in Hillside Sedona. Prior to moving here, he operated a Southern California business specializing in advertising and electronic media.  Mark has been involved in the world of visual arts as a collector for 30 years.
Mary is an avid art collector, and has volunteered mostly with non-profit art and architecture organizations.  She was president of the board of directors of a Florida non-profit corporation for six years. Educated as a registered nurse and public administrator, her experience includes marketing a home health agency to Chicago hospitals, work in the insurance field, and authoring a children's book.
Other trustees whose tenure was eligible for re-election include Linda Muir, Venue Chair; Harley Todd, Development Chair; and Marilyn Winebarger.
Additionally, three new members were elected as Trustees to the Board: Karen Rosen was a Senior Account Director with Intagio Media Services in New York City until 2007, where she was responsible for selling the media planning and buying services of this boutique agency.  Working for Business and Consumer publications, she held senior management positions in business, sales and marketing.  She was Director of Manufacturing and Distribution for AARP publications and later as Senior Sales Representative managing major accounts.  "I have had a lifetime love affair with museums, particularly art museums, and I can't think of a better way to give back to the Sedona community than to help bring the idea of an art museum into reality."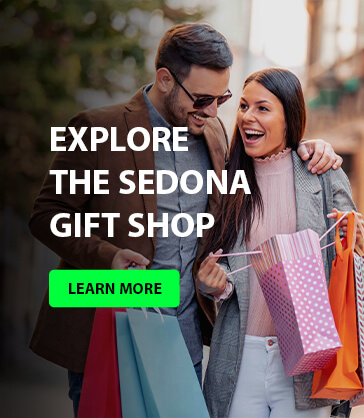 Robert Siracusa has been a resident of northern Arizona for 23 years.  He is an artist and art educator, and former owner/director of three contemporary fine art galleries in Cottonwood and Sedona.  Robert contends that "It is vital to the region to create a museum which will focus on exhibiting the extensive and diverse artistry which has been practiced over the many decades by the region's Contemporary Artists."
Kathleen A. Smith worked as an administrator of a non-profit private school for seven years.  Her background includes fund raising, strategic planning, and treasury. "I am excited about the possibility of bringing art from around the world here to Sedona, to expand knowledge and appreciation of art.  I'd like to be instrumental in getting this project from a vision to a reality."
For more information about the Sedona Art Museum, please visit www.sedonaartmuseum.org.