Sedona AZ (March 28, 2013) – Sedona, Arizona is one of the remarkable towns listed by Fodor's on the "10 Best Small Towns in America". Surrounded by stunning red rock formations and an abundance of activities for people of all ages and interests, it's no wonder Sedona has received these recent accolades as well: 10 Best Cities for a Girlfriend Getaway by Smarter Travel Magazine, 10 Great Places to Indulge your Senses by USA Today, and Top 10 US Travel Destinations for 2013 by Lonely Planet.
Read what the experts at Fodor's have to say about Sedona's four season red rock playground:
"What it's Like: Red-rock panoramas and the mythical 'vortex' energies set the scene for this spa and wellness haven.
The striking vistas and natural splendors that once inspired artists like Max Ernst and countless Western filmmakers are today attracting a mix of New Age healers, spa therapists, artisans, and wellness-seekers to this mellow desert town of just over 10,000 residents. Sedona is light on historic activities, so visitors are free to hike, mountain bike, or jeep-tour around the red-hued canyons and buttes; shop for jewelry and Native American crafts in the town center; and park themselves at spots like Elote Cafe for gourmet Mexican (and great views), or Dahl & Di Luca for elevated Italian. Many guests simply settle into a health-minded hotel and indulge in spa treatments, yoga sessions, and excursions to the Vortex, a rock outcrop that's said to be a powerful source of ancient energy. Accommodations here tend toward the upscale—favorites include the celeb-endorsed Enchantment Resort and its Mii Amo spa and hillside, cottage-style L'Auberge de Sedona—but deals can be found at places like the Sky Ranch Lodge, where some rooms have fireplaces or kitchenettes."
"On behalf of the Sedona Chamber of Commerce & Tourism Bureau, it is great honor to be placed on Fodor's '10 Best Small Towns in America' list. We are very proud to be recognized for our outdoor adventure, arts & culture, and rejuvenating activities that Sedona offers visitors and locals alike, says Jennifer Wesselhoff, President/CEO of the Sedona Chamber of Commerce. "It's recognition like this that helps position Sedona as a premier destination in the United States. Congratulations, too, to the businesses recognized for top-notch service and world-class products and services. Sedona is lucky to have an abundance of tourism."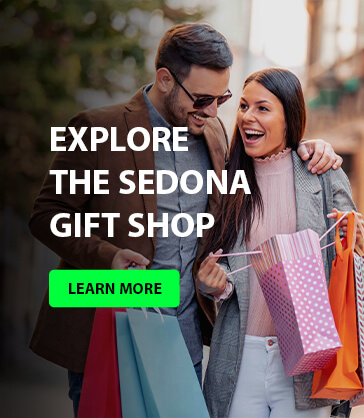 Other towns listed on Fodor's "10 Best Small Towns in America" include:
Healdsburg, California
Bozeman, Montana
St. Augustine, Florida
Brattleboro, Vermont
Traverse City, Michigan
Door County, Wisconsin
Galena, Illinois
Walla Walla, Washington
Provincetown, Massachusetts
http://www.fodors.com/news/best-small-towns-in-usa-6591.html#.UUnCc9ggVlI.facebook