Come to Old Town Cottonwood on Saturday August 8 from 6-9pm for a mega-artist stroll about the town.
Cottonwood AZ (August 4, 2015) – Elevating the offerings of the Art Walk are three larger multi-artist shows to enjoy. Starting at N Main Street and 4th Street, "Summertime at The Manheim Gallery" presented by a selection of the Made in Clarkdale artists continues. Come enjoy jewelry, ceramics, flat art and more by artists Edward Krish, Mary Liggit, Marsha Foutz, Bear Schutz, Tyler Novak, Barbara Pierre, Emily M. Miller, Ramona Stites, Ben Roti, Tom Schumacher and Kaayla Fox.
About mid-point Old Town Frame Company at 1028 N Main presents "All About Birds," a show displaying a wide array of works celebrating birds. The show will feature original watercolors by Adele Earnshaw, Greg Hill, and Chokri, original oil paintings by Alberto Vela, sculptures by Joyce Read, photographs by Wayne Johnson and more. Come see some of your favorite artists' interpretations of our fine feathered friends. The event will also have live music, refreshments and light hors d'oeuvres, as well as a free David Lash print to the first 50 attendees.
At the far end of Old Town, past the bend and across from The Hippie Emporium, is North Bend Studio's 1-Year Anniversary and fundraising "OPEN MIRRORS/BOUNDLESS ART" show for Eliphante, an artists community in Cornville. 16 artists will show alongside Annabel Sclippa's "Summertime" series. Sclippa was the Studio's debut artist when they opened last year. This show includes Eliphante member-artists ranging in era, age, style, art education and mediums from photography through metal work and sculpture, fabrics and photography, and will include Eliphante co-founder Leda Livant and current Eliphante co-caretaker Tracy Schinagel.
In between are a myriad of restaurants, watering holes and shop windows to peruse, but be sure to stop in and visit other Second Saturday Art Walk participants where you see the Red Lights.
Red Geranium Boutique will be featuring local artist Wendy Holmes and her Whimsical Agave Sticks. These artsy trees range in size from tabletop to 8′ tall. Most are vibrantly hued and bejeweled. Among the trees to be displayed will be Wendy's "Biker Tree" dressed in leather, chrome, and chains. Wendy was inspired to create this for the upcoming Thunder Valley Rally. She will be onsite working with one of her creations.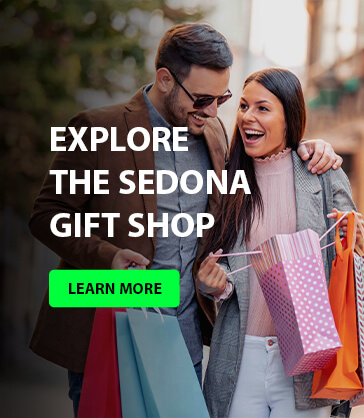 At Pillsbury Wine Company North, stop in and visit with Steven Schutz whose show continues from July. Steven's intricate pencil drawings show like oils, with detailed work that takes up to hundreds of hours per piece. Mr. Schutz explains of his work, "Being diverse in my expressions, I hope to provoke and create a picture in the mind of the beholder that frees their imagination beyond the normal realm into a world of spiritual awareness and acceptance of themselves as well as others. All the while encouraging them to be more conscious of the world they live in, it's beauty and the not so beautiful characteristics." Carol Pacey will entertain.
Phoenix Rising Boutique (located inside Cat's Meow) features women's unique fashions and accessories. In addition to flirty summer fashion and exceptional purse/backpacks as never seen before, there is a large variety of one-of-a-kind pieces of jewelery on display, making it where you go to "Be Your Own Kind of Beautiful" It's a must visit in Old Town. Check it out…
Fire Mountain Wines presents artist Lukas Bernard, who has created five of their wine labels including Earth, Wind and Fire. As he meets and greets, musician Leah Bee will complete the Native American atmosphere with acoustic guitar and native flute. Additionally Kimberly Meyers, winemaker from Dektown Cellars, will be in-house pouring some of her wines.
Arizona Stronghold Vineyards continues to feature steampunk artist Lindsey Bessanson. From her web page on featherofme.com, "Lindsey Bessanson creates incredibly beautiful clockwork insects… made with real insects. She finds all insects dead or acquires them dried and dead from suppliers, special collectors or entomologist websites. First of all, Lindsey re-humidifies the specimens in order to shape them properly. Then she repositions legs, wings and adds the gears, levers, cogs, and steel mechanisms to the insect. So she preserves the beautiful natural colors changing them into robotic steampunk creatures." William Schwab is the musician of the evening.
We look forward to seeing you stroll our Historic Area of Old Town Cottonwood for our August Second Saturday Art Walk, next Saturday August 8th from 6-9PM. All stops are along 89A/North Main Street. Just look for the Red Lights.