By Annabel V Sclippa
Cottonwood AZ (July 6, 2015) – Second Saturday Art Walk is just another reason to head up to the cooler climate of Northern Arizona this weekend.
By now, you've likely heard about the Verde Valley's awesome Wine Trail, Verde River activities and Wild West History, but have you made it into the recently revived Old Town Cottonwood District yet?
The July 11th Second Saturday Art Walk is a great reason to. Follow the S-curve of Main Street/89A through Old Town to support local merchants, artists and musicians. Entertainment abounds during this opportunity to catch slightly cooler weather than Phoenix may have to offer.
As a special treat, THE MANHEIM GALLERY is open in Summer with 'SUMMERTIME AT THE MANHEIM,' a visual arts exhibit of the works of eleven member artists from Made In Clarkdale. This show features hand-made jewelry, functional and decorative ceramics, fiber arts, paintings and mixed media selections. The exhibit continues through September 12, 2015.
Further down Main Street, head on in and browse Red Geranium Boutique's "art to wear" clothing, and accessorize with their new arrival artisan jewelry and purses. During the Second Saturday Art Walk only, receive 20% off select summer clothing.
Phoenix Rising Boutique, located inside the Cat's Meow, is fashion forward and eclectic. Clothing, jewelry, purses and footwear are among the many unique items to be found and treasured. Proprietor, Kathy Kohn will be available to help with your personal shopping selections. Also come meet Isabella, their newest 'still life' model, and see what she is wearing.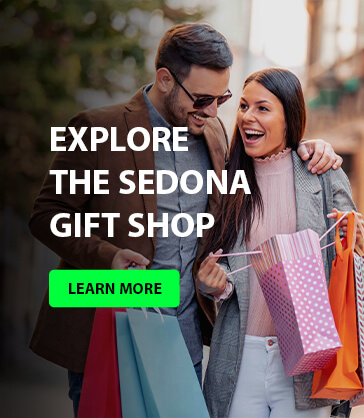 Firefly, open for only its third month, has a stunning selection by San Francisco ceramic artist Harry Leaf. Pieces include the "Leaf Goddesses," and represent the flavor of the store: handmade, nature inspired, home and garden accents.
At Fire Mountain Wines artist Tyler Novak brings in the VVMF vibe. Take in his deep concepts while sipping remarkable blended wines of Native and Southwestern traditions, and listening to musicians Leah Bee and Nathan Kettle.
Right next door, Pillsbury Wine Company North presents the art of Steven Schutz. Of his art, Mr. Schutz describes, "By giving any human being an outlet to express their passions and feelings they can become positive and active individuals thusly enhancing the world in which we dwell." Share the space with him while being courted with live music by Jimmy Dufrane.
Arizona Stronghold Vineyard is featuring steampunk artist Linsey Bessanson. Her technically advanced art with working gears and LEDs also features insects. It is intriguing and entirely different. As the artist says, most people ask her if it is real. "Yes! All of my pieces are made with real insects and other found objects."
Just across from ASV, Old Town Frame Co has an exceptional selection of frames, and art! This Saturday they will feature the photography of Wayne Johnson and live music with Jed Morrison.
Last but certainly not least, around the bend at the end of the street, North Bend Studio has 40 local artists and designers work currently showing. There is also a Summer Sale running on much of the jewelry, wall art and furniture. Join them for a local musician Open Jam session!
We look forward to seeing you here along 89A/North Main Street in Old Town Cottonwood for the July 11 Second Saturday Art Walk, 6-9pm.